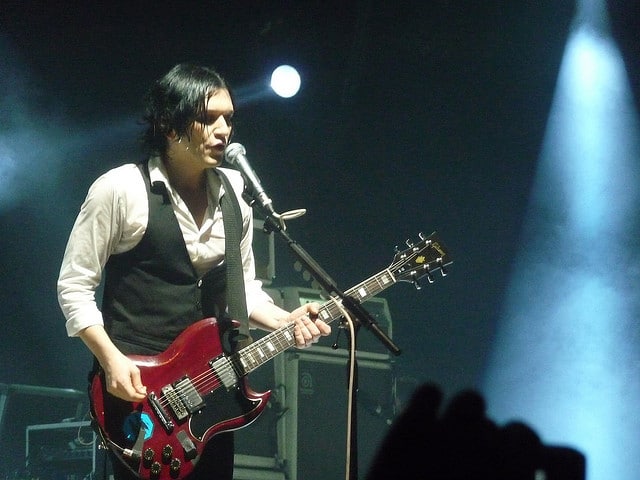 Placebo are celebrating a milestone in music, as the band approach their 20th anniversary they're making their entire back-catalogue available to stream.
The alternative rockers first formed in 1994, releasing seven studio albums since then, all of which have managed to enter the UK Top 20.
They've worked with the likes of Robert Smith (The Cure), Michael Stipe (REM) and David Bowie.
Placebo put out their self-titled debut album in 1996 and as they approach two decades in the business, they're staring a two year period of retrospective activity leading into 2016.
On February Monday 16th, you'll be able to stream Placebo's first album, then a new LP everyday for the rest of the week in chronological order.
Placebo (1996), Without You I'm Nothing (1998), Black Market Music (2000), Sleeping with Ghosts (2003), Meds (2006), Battle for the Sun (2009) and Loud Like Love (2013).
The rockers will also be putting out remastered vinyl of all their albums, as part of Record Store Day on April Saturday 18th.
Frontman Brian Molko is also releasing a book containing lyrics that span the band's 20 year career. It's titled 'Brian Molko – Selected'. The book is available to pre-order from 31 October.
The first date of the tour takes place in Dublin on February 25th 2015 at the Olympia Theatre. Tickets go on sale this Friday October 31st priced €49.50.
Placebo will play the following dates:
25th Feb 2015 – Dublin, Olympia
26th Feb 2015 – Belfast, Waterfont Hall
28th Feb 2015 – Edinburgh, Corn Exchange
1st Mar 2015 – Glasgow, o2 Academy
3rd Mar 2015 – Aberdeen, Music Hall
4th Mar 2015 – Newcastle o2 Academy
6th Mar 2015 – Hull, City Hall
7th Mar 2015 – Blackburn, King George's Hall
9th Mar 2015 – Leeds, o2 Academy
10th Mar 2015 – Liverpool, Guild Of Students
12th Mar 2015 – Manchester, o2 Apollo
13th Mar 2015 – Sheffield, o2 Academy
15th Mar 2015 – Norwich, UEA
16th Mar 2015 – Leicester, De Montfort Hall
18th Mar 2015 – Birmingham, o2 Academy
19th Mar 2015 – Bristol, Colston Hall
21st Mar 2015 – Bournemouth, o2 Academy
22nd Mar 2015 – Southend, Cliffs Pavillion
24th Mar 2015 – London, EventIM Apollo