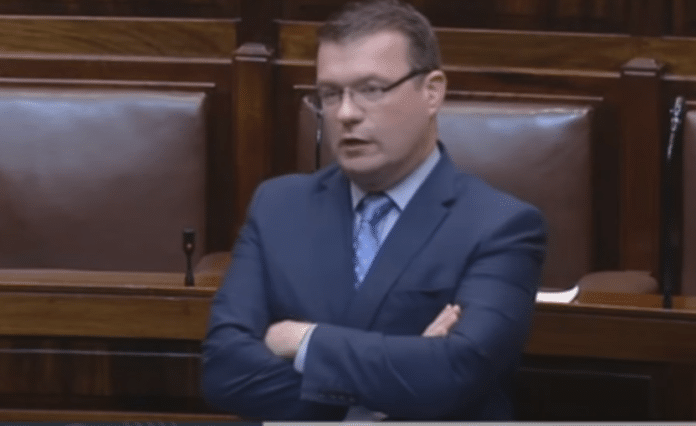 The Labour Party have said that the army should be called in at checkpoints on the Northern Ireland border. Their leader, Alan Kelly that the Government should adopt a new "National Aggressive Suppression Strategy". This strategy would see virus checks at the boarder and would stop people arriving into the Republic from the North.
This call for the army being deployed on the boarder has been mentioned before from TDs.
We also brought you the news earlier, that Ireland's Level 5 lockdown is to continue until at least March 5. It is understood passengers arriving into Ireland without a negative Covid test, will be held in quarantine for two weeks. More here.
"A new national approach"
The Government have come under increasing pressure from the rest of the world to adopt a "Covid Zero" approach and seal off the country to protect it from the virus.
Labour leader, Alan Kelly said, "With Covid-19 cases so high, delayed vaccine rollout, our hospitals under severe pressure and Ireland facing months more of Level 5 lockdown it is clear we need a new national approach to Covid-19″.
"It is time we learned from the mistakes made over the last ten months.
The Labour leader also added, "I am calling for the Government to implement a National Aggressive Suppression Strategy for the virus to eradicate community transmission".
He also added "Within a NASS, a number of measures must be adopted, including mandatory quarantine for inward travel, with police checks and testing at our airports".
"No other real choice" – Labour leader Kelly
The country finds itself in a precarious position, with hospital and ICU admissions. Alan Kelly said that non-essential travel must be reduced and policed properly to make sure the case numbers keep decreasing. He also claims that there is no alternative for the Government.
Mr Kelly said, "There will need to be criteria and exceptions for essential workers, especially in logistics. But proper policing and checks will reduce non-essential international travel. At this point there is no other real choice".
"In the absence of an agreed all-island strategy we will also need to put checkpoints near the border".
He also added, "Having these on as many routes as possible, 5km from the border will identify why people are travelling and ensure non-essential journeys are reduced".