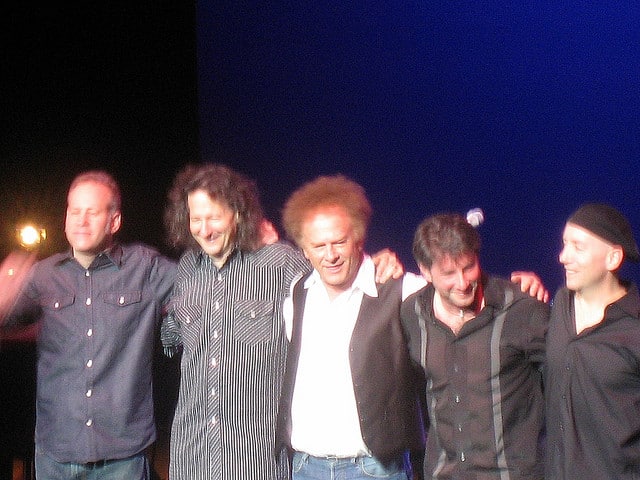 In a recent interview with The Telegraph UK, Garfunkel revealed some new information about his relationship with his former partner Paul Simon. Not only about their much publicized split but also their relationship as kids and how Garfunkel used to look out for Simon.
We last saw the duo in action back in 2010, but since then Garfunkel's voice has deteriorated, only now he feels that it is almost back to 100%. Garfunkel spoke out about the possibility of reuniting with Simon and put it up to him ""Will I do another tour with Paul? Well, that's quite doable. As far as this half is concerned, why not? But I've been in that same place for decades".
Garfunkel took some credit for creating the "monster" he says that Paul Simon is, by befriending him when they were young. Garfunkel said this so called monster stems from the fact Simon has a 'Napoleon Complex'. Garfunkel went onto to detail their infamous split after they released Bridge Over Troubled Waters and how apparently it wasn't his intentions to break up for good " What I would have done is take a rest from Paul, because he was getting on my nerves. A rest was very much called for. The jokes had run dry. But a rest of a year was all I needed".
Garfunkel also felt that Simon stifled his creativity and detailed a conversation he had with George Harrison where they likened Paul McCartney to Paul Simon. "I think George felt suppressed by Paul and I think that's what he saw with me and my Paul". Garfunkel is currently on tour around North America with Sting where they are performing a collection of their biggest hits.
Photo Credit: wonker