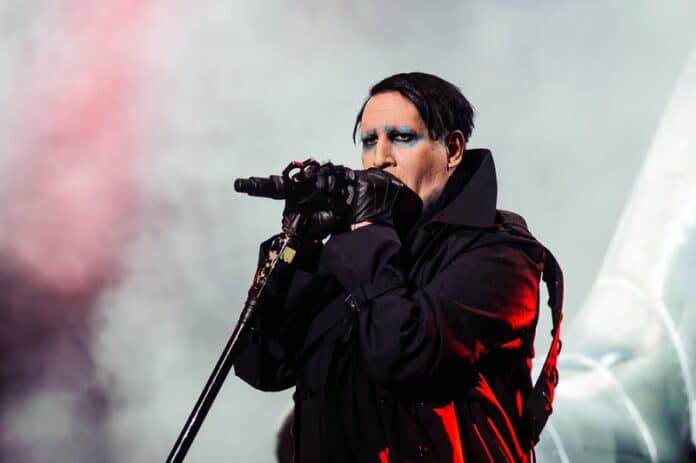 Ashley Morgan Smithline recently recalled the alleged abuse she suffered at the hands of her ex partner Marilyn Manson.
The model whose real name is Ashley Lindsay Morgan along with several other women like Evan Rachel Wood have claimed that they were groomed and abused by Manson in the past.
Other former partners who have alleged to have been abused by Manson were Game of Thrones Star Esme Bianco. More on that here.
Manson denied these allegations in February. These are "horrible distortions of reality", he said. He also added that his past relationships have "always been entirely consensual".
Smithline claims
Speaking in a recent interview. Ashley Morgan Smithline accused Manson of raping her. She also accused the singer of cutting her with glass and locking her in a soundproof room whenever he "p****d him off".
"He kept telling me, 'You can't rape someone that you're in love with', Smithline also added.
Smithline continued, "There's a difference between waking up to someone having sex with you nicely in the morning and waking up tied up with someone having sex with your unconscious body, being tied up and screaming and not enjoying it, and him laughing, like, sadistically, or gagging my mouth or something".
"The more I let him hurt me, the more I loved him and the more I was proving myself to him".
Smithline and Manson first met when Manson contacted the model about an acting role for a movie in the Summer of 2010.
"He lured me in with this endless intelligence", Smithline claimed. "We talked about Nabokov and Tolstoy and foreign films and not in a pretentious 'first year of film school' way. In a way of really appreciating art and literature".
Smithline then claimed that Manson became "slowly more and more invasive". When Manson took her to his apartment in 2010, Smithline described it as a "black refridgerator".
"So many falsehoods"
A spokesperson for Manson has denied Smithline's allegations in a statement.
"There are so many falsehoods within her claims that we wouldn't know where to begin to answer them", they said.
The statement also denied Smithline's claim that her relationship with Manson lasted two years (2010-2012).
"This relationship, to the limited extent it was a relationship, didn't last one week", they said.