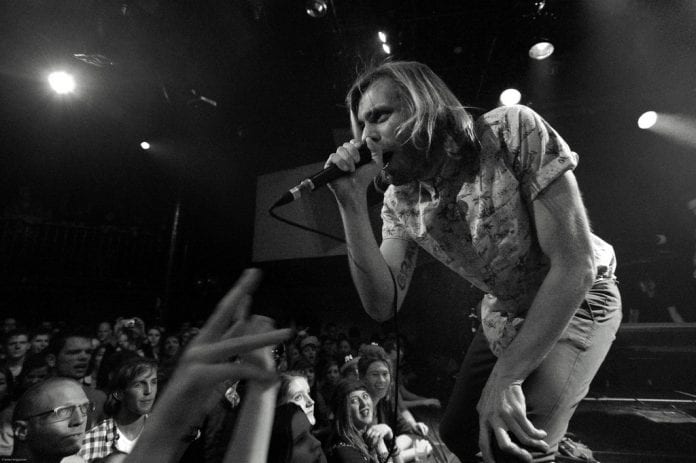 AWOLNATION will play The Academy on the 25th of April 2018. Tickets go on sale this Friday, November 10th at 9am from Ticketmaster. Tickets are €28 and it is an over 18's event.
American alternative rock band, AWOLNATION will be touring next year, with a date in Dublin's The Academy planned. The band are releasing their third studio album in early 2018, with the first single, 'Passion', released on the 6th of October 2017.
AWOLNATION @awolnation are coming to the @academydublin on April 25th!
Tickets go on sale this Friday! pic.twitter.com/S5PkimOw6x

— MCD Productions (@mcd_productions) November 7, 2017
"When all else is taken away, as long as your passion remains, anything is still possible," says singer, songwriter and producer of the band, Aaron Bruno.
"'Passion' is about finding the balance that can lift both you and those around you to make the world a more positive place. It doesn't matter what names or labels people throw at you."
"The record definitely has a feel to it that seems parallel to the vibe of this mountain and the land," Bruno notes. "It's like a non-GMO record. There's no fake shit on there, none of the vocals are tuned. It's all real playing."
Doors will be at 7.30pm and ID is required as it is an over 18's event.
Feature Image: Brian Krijgsman