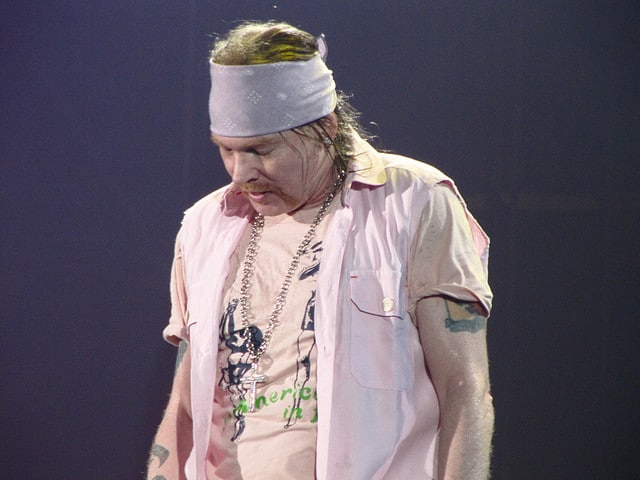 A judge has dismissed Axl's $20 million lawsuit
Axl Rose's lawsuit against Activision Blizzard Inc. has been dropped. Rose claims the company broke a promise to him not to use images of former bandmate slash, or any of the music of his new band Velvet Revolver, in return for permission to feature "Welcome to the jungle" in Guitar Hero III.
Los Angeles Superior Court Judge Charles Palmer heard more than two hours of arguments concerning the contract claims before taking the case under submission on Jan. 31. Now, he has dismissed all of Axl's claims.
According to the singer's case, Guitar Hero III has generated over a billion dollars for Activision.