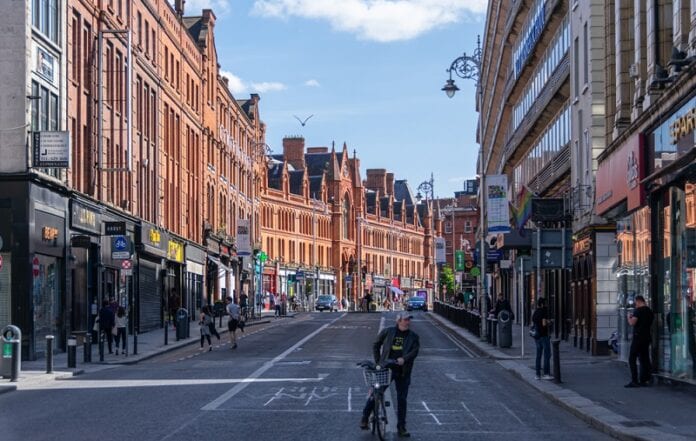 The current ban on indoor house visits is to remain in place under the new living with Covid plan.
The new plan is set to be released in the coming weeks and is currently being drafted by the Government.
It has been suggested that bars and restaurants will remain shut until May, with the possibility of indoor dining reopening later on in the summer.
The news was first reported in The Irish Times and they have reported that inside sources in the hospitality sector are looking at the May bank holiday as to when some dining can resume.
With indoor household visits banned, the Government will look at the possibility of letting multiple households visit each other outdoors. Tánaiste Leo Varadkar wants this to happen as he has said he is concerned about people's mental health. You can read our report on it here.
The new living with Covid plan and what can reopen will be based on the level on the virus in the community and the vaccination rate.
Mass gatherings of more than 50 people will not resume until September when the Government believes that the majority of the adult population will be vaccinated.
The main priority for the Government at the moment is to get all schools and the construction sector reopened.
Pandemic support payment and new commitments in relation to coronavirus antigen testing and greater levels of genomic sequencing are all proposed in the new plan.
The reopening of the Irish economy and society as a whole, will all depend on the level on Covid-19 in the community and the rate of vaccination.
According to the HSE, up to 80,000 doses of vaccines will be administered this week as GPs will begin their vaccination rollout for the over 85s.
There is some hope that vaccines will be rolled out quicker in the EU in the coming months. AstraZeneca plan to scale up their production in the next month.
Johnson and Johnson will be seeking approval from the European Medicines Agency for their single shot vaccine in the coming week. It is hoped that it will be approved and ready for use by April.
Pfizer will also be ramping up their vaccine effort with the opening of a new plant in Germany and with production help from French pharmaceutical company, Sanofi.
According to the Ireland's Covid-19 hub, as of Friday last week, 175,238 first doses of the Covid vaccine have been administered while 89,999 people have received their second jab.