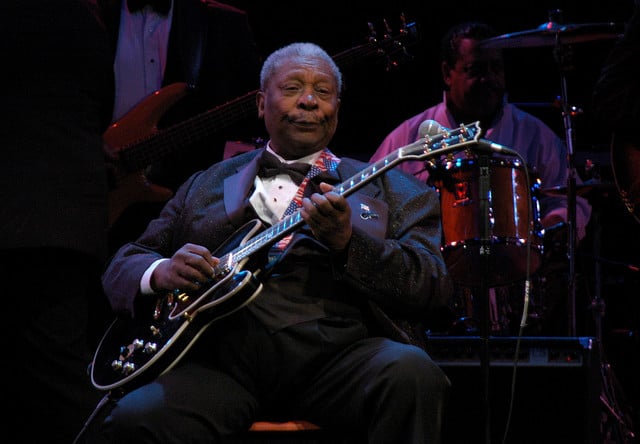 BB King was recently honored in his home state of Mississippi with a stone. Family, friends and fans gathered outside the BB King Museum and Delta Interpretive Center in Mississippi on Friday (December 11) to commemorate the life and work of the blues legend.
BB King was born in Berclair, Mississippi on September 16th, 1925 and passed away aged 89 earlier this year in Las Vegas on May 14th. He was originally buried outside the museum, which is named after him, in Indianola on May 30th.
A black granite slab has been laid outside the memorial garden as part of a large, $4.5m (€4m) renovation of the museum. John Horhn the state senator spoke at the recent remembrance about the blues musician saying "Some folks might argue that the blues is the greatest export from Mississippi… and the greatest purveyor of that music was BB King."
After the death of Blues legend BB King there was an inquest into his death by some of of his family members who believed he was poisoned. King's daughters Karen Williams and Patty King said "I believe my father was poisoned and that he was administered foreign substances," later adding "I believe my father was murdered".
Photo Credit: Daneille Dalledonne