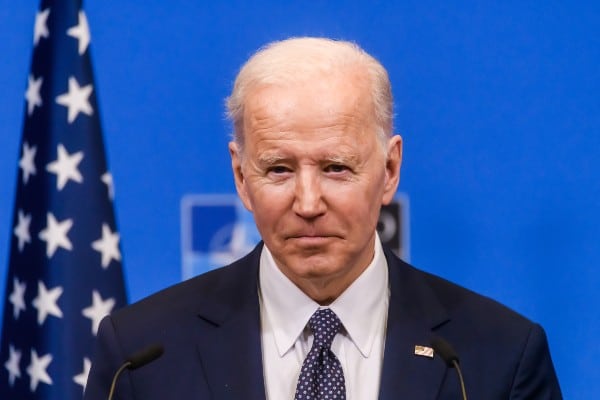 The US President Joe Biden is backing the Irish Rugby team to win the Six Nations Grand Slam today.
Joe Biden hosted Taoiseach Leo Varadkar at the White House yesterday in a delegation which also included the President's relative Rob Kearney.
Speaking in Washington DC at an event to mark St Patrick's Day Mr Biden told the crowd that there is "no doubt" who he is rooting for.
The President met Northern Ireland's political leaders yesterday to discuss the approval of the Windsor Framework.
President Biden made it clear who he was supporting in the Six Nations Match today.
"We even got a few of my distant Irish cousins including the well known Irish rugby player Rob Kearney, you know rob I expect, we know, and no offence to anyone, but who in th room were rooting in the grand slam between Ireland and England"
Biden and Kearney also shook hands.
The US president has made no secret of his love for rugby union.
He has welcomed Kearney to the White House before, and has displayed an Irish rugby ball in the Oval Office.
The event closed with a performance by Niall Horan, the former One Direction singer-songwriter.
Mr Horan told the crowd that it was an honour to have been asked to perform without he had "never been as scared in his life"