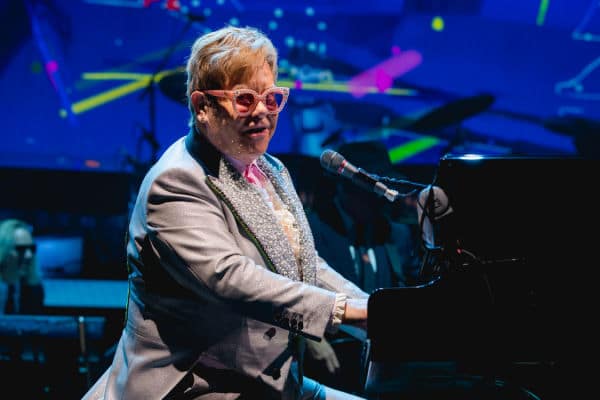 Elton John and Dolly Parton have joined forces to record a song together.
The track which will feature on Parton's upcoming Rock album 'Rockstar', is a rework of Elton John's 1974 hit 'Don't Let The Sun Go Down On Me', which Parton is a major fan of, according to reports.
"Elton is a massive fan of Dolly — she is a gay icon, after all", a source has revealed. "He heard that she wanted to work with him and leapt at the chance". 
The album itself is expected to arrive between September and October 2023, and is to include a number of collaborations with Parton, and various artists such as Stevie Nicks, and Paul McCartney among others.
It will also see Parton cover a number of classic tracks from artists like Led Zeppelin, Prince, Lynyrd Skynyrd, the Rolling Stones and more. Find out more on this here.
"great fun for me"
Back in December, Dolly Parton have revealed that she had been in touch with Elton John about featuring on her new album.
"And I've sent out a message asking if he would sing with me on it and possibly play the piano", Parton said at the time.
"So if y'all get to see him, say Dolly wants you to sing on her record! So anyway, but I love him, just tell him to enjoy it because it was great fun for me". 
"I'm working on that album and that will be coming out sometime next fall hopefully, in time for the Christmas season next year", she also said of the album itself. More here.
Parton's album will also feature new music from the singer, including the track 'Don't Make Me Come Down There'. 
In a statement, Parton revealed that the song came to her in a dream.
"I got up, I started writing this song over a period of weeks, months", the singer explained.