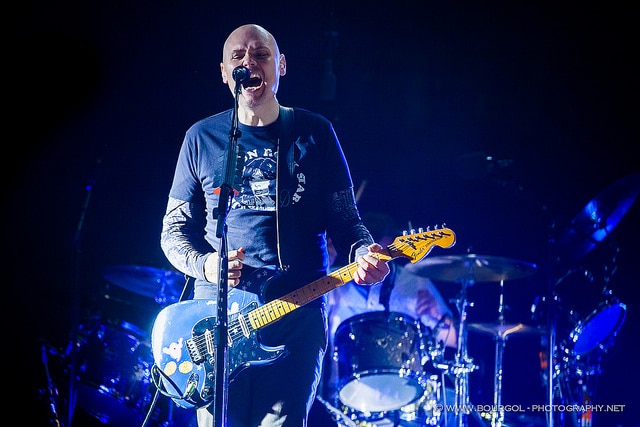 Billy Corgan has recently said that he won't reunite with the original Smashing Pumpkins line-up. Corgan explained that he thinks that ultimately it will let fans down.
The 48-year-old said he wouldn't reunite with bassist D'arcy Wretzky, drummer Jimmy Chamberlin and guitarist James Iha. He previously had some disparaging words for them calling them "two drug addicts and one major pain in the ass."
Speaking to Loudwire in a recent interview he said "I have no interest in doing anything that's inorganic. I have people in my band now that I talk to – and they don't want to talk to me and I don't want to talk to them. If they were lying on the side of the road, I would stop my car and bring them to the hospital, but we don't send Christmas cards to each other. There's no relationship."
Billy Corgan continued saying "When you're talking about the natural human instinct to find forgiveness and heal a relationship, I think that never ends. That's a human thing, it has nothing to do with the band or people creating memories. The business of it all, I find quite gross.
He finished by saying that "I think people rarely get out of original reunions what they think they're gonna get. Because when a relationship breaks there are times it's not gonna get any better."
Photo Credit: Olivier Bourgi