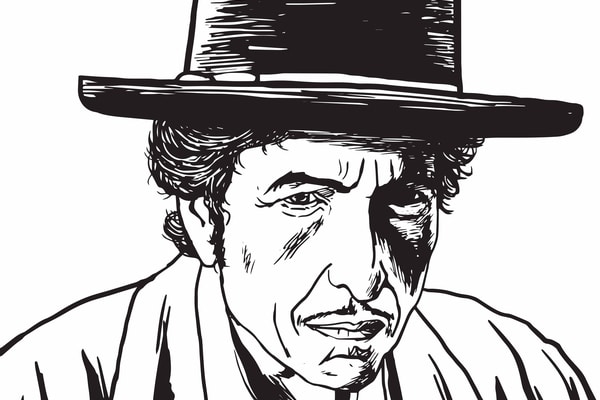 Bob Dylan's 80th birthday will be marked in Dublin with a livestream event from the US Embassy on May 24th. Titled Dignity, after the Dylan song released in 1994, the livestream will feature a wide range of Irish performing tracks from the prolific singer-songwriter's catalogue.
The event will be hosted by Other Voices, in partnership with the US Embassy Dublin's Creative Minds, as part of an initiative to promote diversity, inclusion, and equality. Streaming live from the US Ambassador's Residence in Dublin's Phoenix Park, Dignity will be available to watch on Other Voices' YouTube and Facebook platforms. The show will commence at 8pm on Monday the 24th of May, the day of Dylan's milestone of a birthday celebration.
Singer-songwriter, Loah is set to present the birthday bash and will also be performing on the night. The Sierra Leonean-Irish artist is known for television performances, Mary Magdalene in Jesus Christ Superstar on the West End and a number of acclaimed EP releases.
The birthday bash will feature songs and spoken word, as well as collaborations from a diverse line-up, including music by renowned Irish songwriter Mick Flannery. Other performances include rising star, Susan O'Neill and an original piece from award-winning Irish writer Joseph O'Connor, with more to be announced.
Philip King shared his excitement for the birthday bash, who believes Irish artists like The Clancy Brothers and Tommy Makem inspired Dylan's music. The founder of Other Voices believes Irish people "access Dylan at a profound level" and share a connection with the American musician.
"Once described as the performing curator of the museum of American music, Bob Dylan is continuing the journey he started over six decades ago. That he should continue to write, continue to record, continue to perplex, and amaze and frustrate and entertain and bewilder and provoke and challenge is quite simply astonishing.
"I think that Irish people access Dylan at a profound level; we know where he's been, we like to think we know where he's going. Like many of us he embraces and rejects tradition at one and the same time."
You can find information on Dylan's birthday celebrations on the Other Voices website. Leading up to his milestone birthday, Dylan has been celebrated through a cover album by Chrissie Hynde, his artwork will go on display in the US and, a new museum dedicated to legendary musician is to open in Oklahoma.