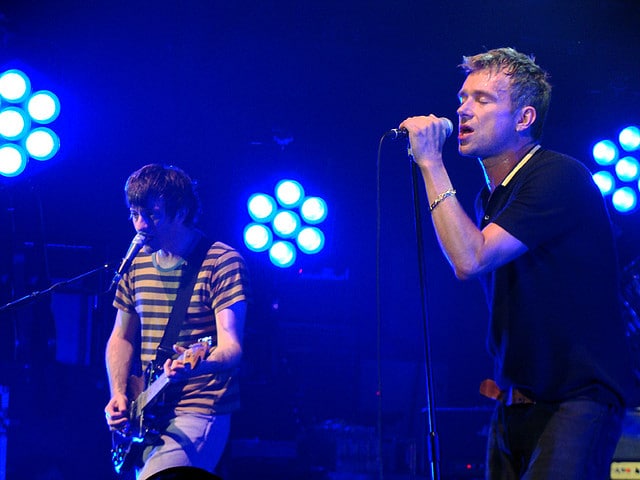 Yes, Blur fans you have permission to go crazy, the Brit-pop kings have announced a new album is coming.
The new album titled The Magic Whip is coming out on April 27th 2015, it will be the band's first album in twelve years.
The Magic Whip was recorded in Hong Kong and features twelve new tracks (the track list is below).
Blur's last album Think Tank came out in 2003, after which each of the members went their separate ways, to relax, regroup and work on other projects.
Exactly a year ago, Damon Albarn poured cold water on the idea of a new Blur album, "I just haven't got the time," Albarn told Rolling Stone in February 2014. "There is material, but I can't foresee us in the near future being in a position to finish it."
Then in July 2014, the frontman told NME: "There are about 15 songs we recorded in Hong Kong. The annoying thing is, if I'd been able to write the lyrics there and then about being there, we'd have finished the record. But sometimes, if you can't do it all at once, it dissipates really and I don't know what I'd sing about now with that record. There's some great tunes on there, but it may just be one of those records that never comes out."
Listen to Blur's new song 'Go Out' below.
A trailer for The Magic Whip is available to watch on Amazon now.
Pre-order the LP now here.

Check out the album's cover image below.