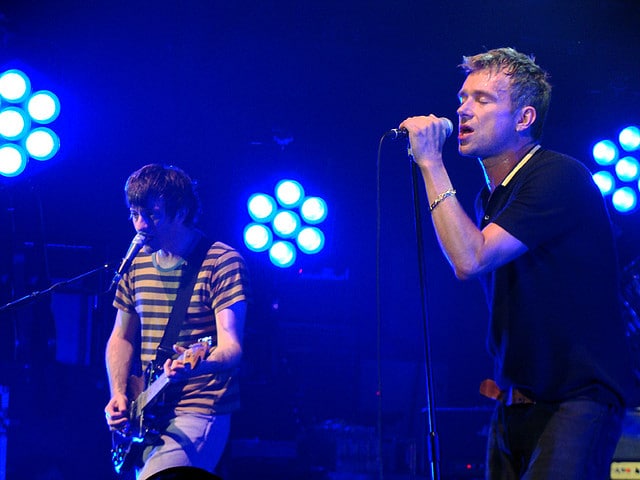 Guitarist Graham Coxon's been chatting about Blur's upcoming album, claiming it helped him and frontman Damon Albarn get past any lingering issues.
In February 2002, Coxon left the band during the very early stages of the Think Tank recording process. The guitarist had problems with alcohol at the time and the other members felt he wasn't contributing positively to the sessions.
Sporadically over the last decade Graham performed with Blur, sparking rumours that any grudges the band felt towards him had been put to bed.
Those rumours were certainly confirmed when Blur announced a new album titled The Magic Whip, their first record in 12 years.
In an interview with NME, the guitarist said that the recording of The Magic Whip LP, "was a way of saying 'Sorry for being such a pain in the arse for the last 20 years.'"
Speaking about his relationship with Damon Albarn, Coxon said: "Damon and I have an increased respect for each other because of this record, and we're not ashamed to let each other know about that increased respect. But what we also have a lot of history, and our friendship – like any friendship between two people in a band together – has had to go through a lot.
"It's been put to the test, and we've often let each other down. This record was a way of saying, 'Sorry for being such a pain in the arse for the last 20 years.'"
Graham explains that the track 'My Terracotta Heart' is about his friendship with Albarn. "I knew it was going to be an incredibly sad song, which is why I put the crying guitar on there. What I didn't know at the time was that the lyrics would turn out to be about Damon and I, our long-term friendship and the ups and downs we've had."
The Magic Whip was recorded in Hong Kong and features twelve new tracks, it's expected to be released in Ireland on April 24th 2015.