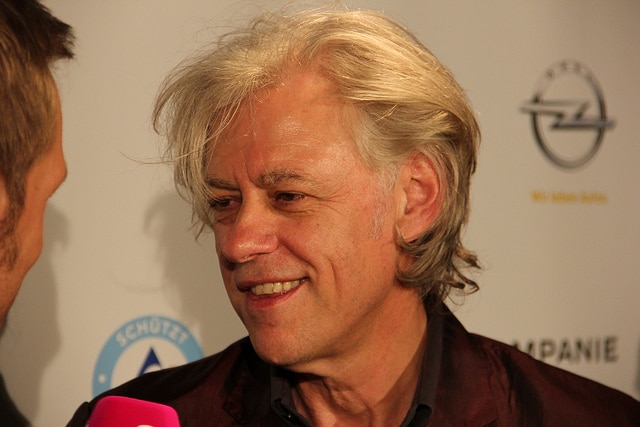 Bob Geldof has quashed any rumours of another Live Aid style event happening after the new Band Aid 30 single is released.
The Boomtown Rats singer responded that there is no "political logic" to staging such an event.
Yesterday, Geldof revealed a list of artists involved in the new version of 'Do They Know It's Christmas?' for Band Aid's 30th anniversary.
Chris Martin of Coldplay, Elbow, Foals, Sinead O'Connor and Bono are all set to feature on the single.
Speaking at a press conference, the Irish singer said it was unlikely that a Live Aid concert will take place because the situation is different this time around.
Geldof said: "It's really a different thing. This [Band Aid 30] is focused on a small part of Africa that potentially holds a vast danger to the world. To those people there, it's existential. We want to stop it being existential. I don't think there's a political logic to doing a concert."
"There are thousands of these concerts every year, they're called rock festivals and there's nothing that we could put together that could rival someone putting together their own line-up through YouTube. So I'm not sure it would have the romance Live Aid did.
He added: "People don't really remember Live 8 and that was far bigger. It went in memory. Band Aid showed what we could achieve together. The logics of Live Aid aren't there and they would need to be for us to even start thinking about doing it. The logics for Band Aid are clear and present."
The track will be available to download on November 17th with a physical release arriving three weeks later. All the money raised from sales of the track will go towards the fight against Ebola in Africa.