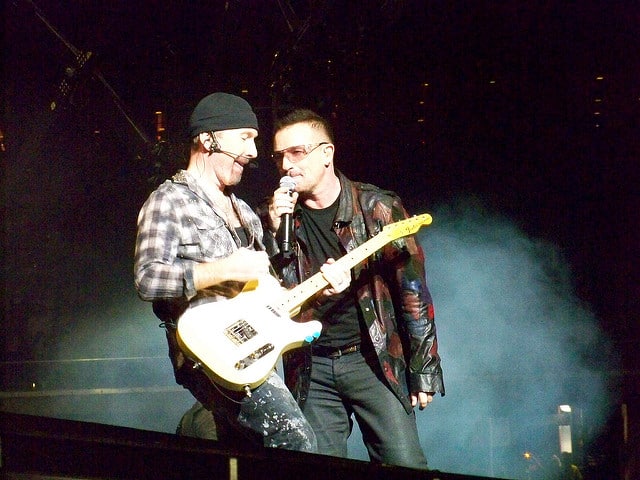 Bono has revealed that his health was part of the reason for the delay in releasing 'Songs of Experience'.
The band's 14th studio album is a follow up to their last release 'Song's of Innocence' in 2014. U2 have already released one song from the album, which you can have a listen to here:
The new album was originally set to have an earlier release date, however it was postponed. At the time it was understood that this was because of the election taking place in the US, but it seems that there was more to it than that.
Speaking to Q recently, Bono revealed the real reason for the delay in the album's release. The front man said, "Edge wasn't fibbing when he said that we had to stop and take account of what was going on in the world," adding, "He just didn't want to mention what was going on in my world. I don't want to get too into the details of it, for fear of the melodramatic reality TV kerfuffle. A lot of people have these moments. I've had a few. Not quite at this level."
However, the frontman said that he used the experience while writing the new album and it influenced the shape that the album eventually took. The Edge said "It was serious enough that he genuinely had a major fright. But where that brought him to as a writer was an amazing place."
Bono wrote the songs for the album as if they were final letters to family and friends. He explained "It's just one of those moments when nothing else matters," adding, "So what do you have to say for yourself? And what do you want to say to the people that you love?"
Songs of Experience will be released on 1 December.
Photo Cred: xrayspx