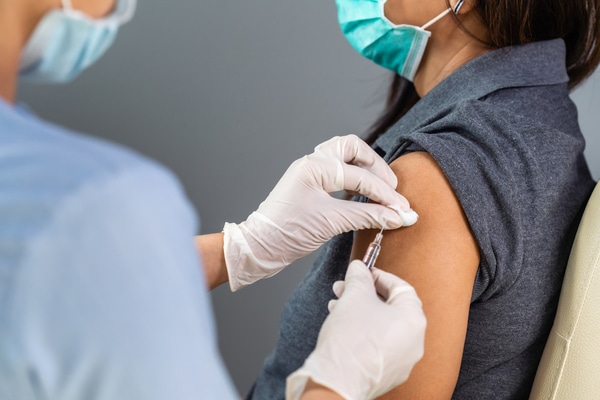 Leo Vardkar has told a Fine Gael Party meeting that it is looking increasingly likely that an extensive booster vaccine programme will be needed this winter.
The party leader also said that further information on this will be provided by the National Immunisation Board.
This also comes after Taoiseach Micheál Martin had said that Ireland is "on track" to remove most of its restrictions by October 22.
The Taoiseach had also said that the CMO was "happy" that the infection rate in schools has decreased.
This also comes after Gardaí were forced to break up a gathering of anti-vaxxers outside Dr Holohan's home in Dublin. The group consisted of about 14 people.
"Gardai were alerted to a number of protesters outside a residence in Dublin this afternoon Sunday 3, October, 2021 at approximately 1pm", a statement read. "Gardai attended and the protest ended without incident at 2.30pm". 
More on this here. 
Past Covid infection plus vaccine offers greater protection
These remarks from Varadkar come after, a new research study also indicated that a previous Covid infection gives double jabbed people greater protection against the virus.
The Zoe Covid Study said that this increases a person's immunity to around 94%.
The study also found that two doses of the AstraZeneca jab offers 71% protection for up to 6 months. The protection increased to 90% for people who had received this jab and tested positive for Covid in the past.
It also found that people who received the Pfizer Jab had a 80% protection from the virus. This increased to 94% with a previous infection.
It was also found that people who have been double jabbed, but had not previousy tested positive for Covid, received a protection of 65%.
"Greater protection"
Professor Tim Spector is a lead scientist for this study.
"Regardless of which vaccine is administered. This latest research shows that having a natural Covid-19 infection before double vaccination does mean greater protection", he said.
"This is really positive news for overall immunity levels in the UK. It means that large numbers of people will have effective and long lasting protection from Covid-19".
"This is also strong evidence to support the need for vaccination, even for those who have already had Covid-19".