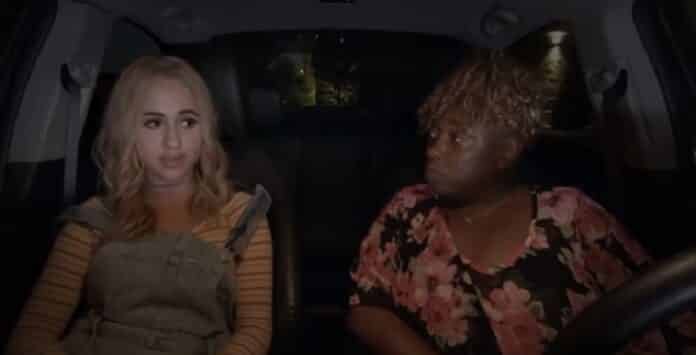 Borat 2 Star Maria Bakalova said it was her "duty" to finish her controversial scene with Rudy Giuliani.
Bakalova plays Borat's daughter, Tutar in the movie. Tutar abandons Borat and becomes a reporter for a far right wing news outlet.
She then proceeds to interview President Donald Trump's personal lawyer, Rudy Giuliani. He is seen to be touching Tutar and putting his hand down his pants in the hotel room.
In a new interview with the Los Angeles Times, Bakalova has opened up about the scene.
"I knew who (Giuliani) was. I was afraid because Rudy is a lawyer, and he is the president's lawyer. I am not an American and don't know about American politics."
"But I knew that as an actor, it was my duty to do this scene to save the movie. I also knew that I wasn't alone in the room because Sacha was hiding there. I knew that if something happened, I could make my exit."
She went on to add "But to be honest, my heart was definitely racing because it was an intense situation. The movie has been out for a few months, and everyone can see it and decide for themselves what to accept and believe."
Bakalova also revealed she has spoken to the other star of the movie, her babysitter, Jeanise Jones.
"Jeanise is a true angel. I will probably always think of her as my godmother, a real hero and life coach. She just wanted to help this girl become a strong woman. We had a real human connection from the very first day we met."
She even spoke with Jeanise on Thanksgiving, which was the first one Bakalova spent in America. "I was so happy to talk to her that I started to cry. When we were shooting, it was very hard for me, because I wanted to tell her not to worry about me. She is a really good example of how important it is to be a good person and care about others."
Since the film was released on Amazon Prime last year, Borat actor, Sacha Baron Cohen and President Donald Trump got into an online war of words. You can check out Radio Nova's report on it here.