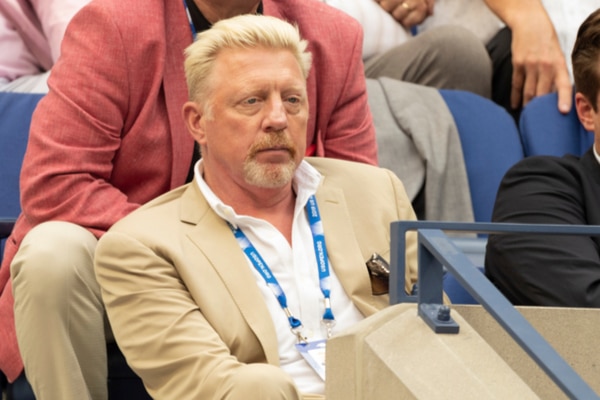 Boris Becker has been found guilty on four charges relating to his 2017 backruptcy.
The German had been accused of hiding millions of pounds worth of assets, in order to avoid paying off debts. Such assets include two Wimbledon trophies.
The former tennis star was declared bankrupt over an unpaid loan of more than £3 million on his Mallorca estate on 21 June 2017.
Becker was found guilty on four charges under the Insolvency Act at Southward Crown Court yesterday (April 8). This includes the removal of property, concealing debt, along with two counts of failing to disclose estate.
The six time Grand Slam winner, who was supported throughout the hearing by his partner Lilian de Carvalho Monteiro, was also cleared of a further 20 charges and was bailed.
He will appear at the same court for sentencing on April 29.
Becker One Of Several Sports Stars In The Dock
Along with Becker, UFC star Conor McGregor was also in the dock earlier this week.
McGregor arrived at Blanchardstown Crown Court, where he was charged with six road traffic offences. The Dubliner was already charged with two driving offences, before being hit with a further four counts.
He was charged with failing to supply a licence or insurance, along with driving a car without a licence or insurance, and dangerous driving.
The UFC star was taken to Lucan Garda Station, before being bailed.
"Gardai arrested a man aged in his 30s in relation an incident of dangerous driving in the Palmerstown area yesterday evening, Tuesday 22nd March 2022″, a Garda spokesperson said in a statement.
"The man was taken to Lucan Garda Station where he was later charged. He has been released pending an appearance before Blanchardstown District Court at a later date". 
McGregor was released on bail, where he will appear at the same court on June 23.
When asked for comment upon leaving court, McGregor said, "Just straight back into training my man, yeah". More on this report from Nova here.