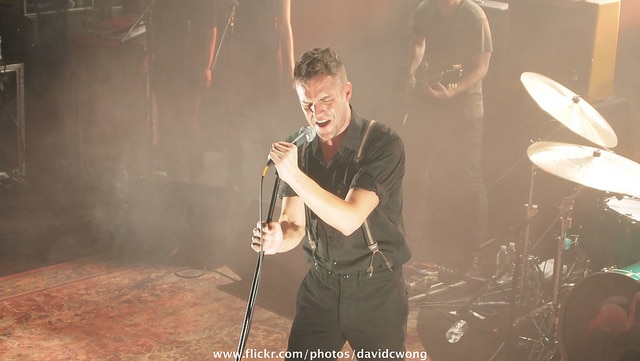 Brandon Flowers, frontman of The Killers, is streaming his brand new solo album online in full.
The latest album from Brandon Flowers, entitled The Desired Effect, is due for release on May 18th but the full LP is now streaming via iTunes. The album features tracks such as 'I Can Change', 'Lonely Town', 'Still Want You' and 'Can't Deny My Love'.
Recently while speaking to NME , Flowers said he wants to hear his song played on the radio even though he finds current commercial music to be a "weird world".
"I want to be on the radio," Flowers told NME. "I've never been ashamed to say that. I can't believe where radio has gone. It seems to be such a weird world now. Where once I seemed to fit in, now I'm seen as a little different. I used to be considered mainstream, but no I'm almost avant-garde or art rock compared to what's on the radio."
The Desired Effect includes guest appearances from Danielle Haim, Pet Shop Boys' Neil Tennant and fellow The Killers' bandmate Ronnie Vannucci. Bradon Flowers kicks off his European tour right here in Dublin next week with a sold-out show at the Olympia on May 19th.
Photo Cred: davidcwong888