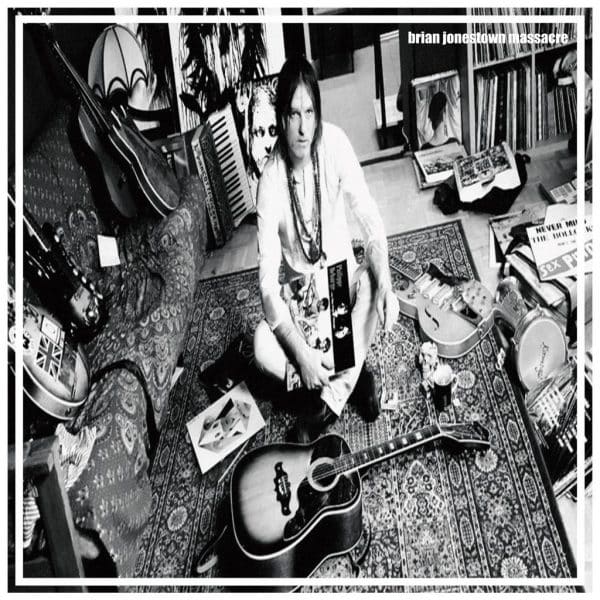 San Francisco's Brian Jonestown Massacre will play The Academy in Dublin on Friday, October 19th. That's in anticipation of  the release of two new albums. They've also released a new single 'Hold That Thought" which is available to listen to below.
Brian Jonestown massacre to release the first of two new albums in 2018. Something Else is out on 1st June 2018 on A Recordings. The album, which is available on 180grm white vinyl, was recorded and produced at Anton Newcombe's Cobra studio in Berlin while the second album of 2018 is self-titled and will be out in September, more details to come on that at a later date.
Something Else is the Brian Jonestown massacre's 17th full-length release, the style of which is less experimental than more recent records and harks back to the traditional sound of the band. Recorded between 2017 and 2018, this nine-track album will please old and new fans alike.
Following a relatively quiet 2017, the band did a tour of the US east and west coasts and Mexico City to support last year's album 'Don't Get Lost'. The band have now announced tours of the USA, Canada and Australasia, and will shortly be announcing a tour throughout the UK and Europe.
Anton Newcombe has been a very busy man these past 4 years, having released three critically acclaimed Brian Jonestown Massacre albums and an ep, one soundtrack album and one album with Tess Parks, the follow up to which will be released in between the forthcoming BJM albums this year. All releases were fully recorded and produced at Anton's studio.
Have a listen to first single 'Hold That Thought' below…
Tickets cost €26.40 including booking fee and are on sale Friday, May 4th at 9am.