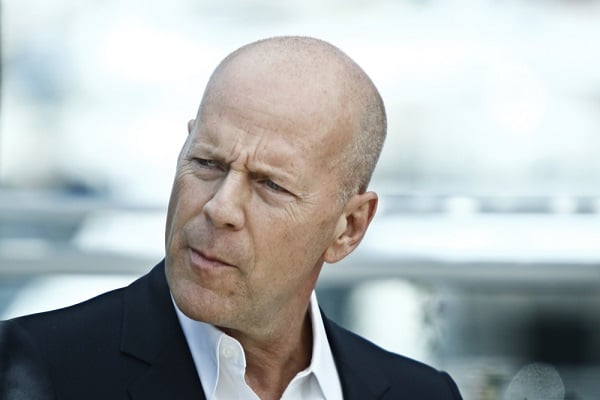 Bruce Willis has admitted to making an "error of judgement" after reportedly being asked to leave a pharmacy in Los Angeles. The star left the shop empty-handed after allegedly refusing to wear a face mask.
Willis, who played protagonist John McClane in the hit action movie Die Hard, was pictured on Sunday entering and leaving a California pharmacy without a face covering. People inside the store were said to have become upset when they saw Bruce was not wearing a mask, despite having a bandanna tied around his neck.
Bruce (65) told Page 6 that "it was an error of judgement," before going on to add, "Be safe out there everyone, and let's continue to mask up".
California, and in particular Los Angeles – where Bruce' wife Emma Heming Willis and their two daughters Mabel (8) and Evelyn (5) live, has become one of the coronavirus hot spots in the US. Last month, the Golden State surpassed two million recorded cases since the start of the pandemic.
Disneyland California will be used as a huge COVID-19 vaccination site with the theme park hosting what is being called a 'POD' or, large Point-Of-Dispensing site for vaccine distribution. It will have the capacity to vaccinate thousands of people every day.
Eric Garcetti, Mayor of Los Angeles, last year ordered people to wear face coverings, at all times outside of their homes, in a bid to slow down the spread of infection. Many people have reacted to the star's apparent refusal to obey the rules on Twitter, with some labelling Bruce a "Covidiot".
ER doctor Cleavon MD re-posted the story to alert "all my healthcare providers in Los Angeles on the frontlines of the pandemic seeing countless patients die". US reporter Olivia Messer pointed out that by "just pulling the bandana" that Bruce was wearing around his neck "over his nose might have helped". TV writer Bryan Behar quipped that the Rite Aid pharmacy employee had "achieved what [Die hard antagonist] Hans Gruber couldn't – tossing Bruce Willis out of the building".
Bruce posed for a family picture with his wife Emma Heming Willis and their two daughters in October, all of whom were wearing face masks outdoors. Bruce' wife Emma captioned the photo; "We are proud to support Sesame Workshop by wearing our @citizensofhumanity x @sesamestreet masks. The collection is designed for the whole family and benefits Sesame Workshop's COVID-19 relief initiative, #CaringForEachOther ✌🏽"
There has been suggestions that Bruce is set to return for the next Die Hard movie, the 6th installment of the franchise. In 2018, 30 years after the first Die Hard film rewrote the book on action and Christmas movies, the script for the new movie was handed up. There is currently no confirmation of a release date for the film.