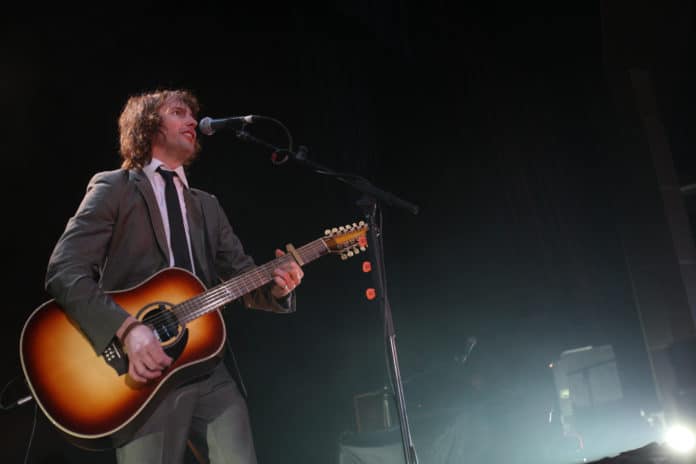 In a 2014 interview, singer-songwriter James Blunt confirmed that he served alongside Britain's Prince Harry in the Household Cavalry.
James Blunt performed on BBC One's Strictly Come Dancing results show Saturday night. The evening's show also included a special Remembrance Day routine as the series finale moves ever closer. 
The "You're Beautiful" singer's appearance at the Remembrance Day event called back to his days as a former reconnaissance officer in the Life Guards regiment of the army. Blunt also served under NATO in 1999 during the Kosovo War. 
By 2004 James Blunt had rocketed himself to international stardom with the release of his debut album 'Back To Bedlam'. 
Blunt revealed in a 2014 interview on the Jonathan Ross Show that during his time in the Army, he often crossed path's with Prince Harry. James said: "He joined a little bit after me, so there was a time when Harry would call me 'Sir' perhaps."
He added: "But now I would call him Your Highness."
Since their time serving together, the pair have become friends, with the Duke of Sussex reportedly inviting Blunt to perform at the 2016 Invictus Games over text. 
In 2018, both James Blunt and his wife, Sofie Wellesley, were invited to the wedding of Prince Harry and Meghan Markle. 
Blunt defended the couple on Good Morning Britain before they quit the Royal Family in 2019, lamenting the "vitriolic" media coverage they'd endured since their marriage. 
He said: "I do know [the couple], I might have spoken briefly about it.
"What I think I can see is they seem to be on the cover of the newspaper a lot and it seems to me to be quite vitriolic quite a lot of the time.
"Him I know from the army. 
"He's a very nice man, a really phenomenal soldier, who does a lot of work for other people, for veterans, for Sentebale charity, for children in Africa. 
"I think under great scrutiny they seem to try a lot for other people.
"So the vitriol is leaning on bullying for me."
Blunt is set to perform alongside Rod Stewart and Ed Sheeran at next Thursday's Royal Variety Performance at the Royal Albert Hall.