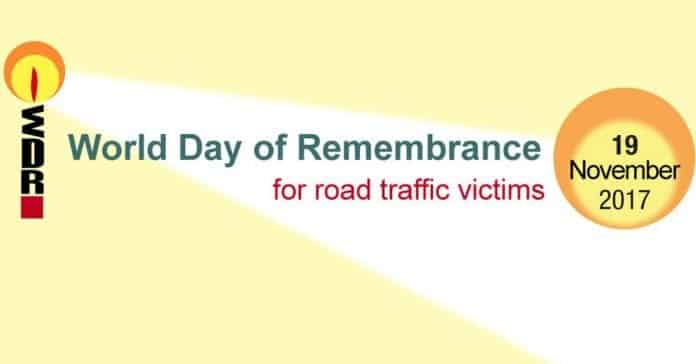 Sunday marks 'World Day of Remembrance for Road Traffic Victims' when commemorations take place globally to remember those injured or killed in road traffic collisions.
To raise awareness, the Road Safety Authority held a special event for the families of road traffic collision victims at Smock Alley Theatre today, where the Dublin Gospel Choir performed at the event.
24,103 people have died since the recording of fatalities began in 1959 and 79,761 people have been seriously injured on Irish roads since the recording of serious injuries began in 1977 (up to November 16th 2017).
World Day Of Remembrance for Road Traffic Victims is launched to remember victims of road traffic collisions. 24,103 people have been killed and 79,761 seriously injured on Irish roads since recording began. See a list of events and memorial services here: https://t.co/JvD28mFW8Q pic.twitter.com/GwbSaEj8Ej

— RSA Ireland (@RSAIreland) November 16, 2017
Minister for Transport, Tourism and Sport, Shane Ross commented: "World Day of Remembrance comes at a time when our campaign against road deaths is showing modest sign of success."
"Yet there is no room for complacency, we need to continue to focus our efforts on reducing fatalities and serious injuries, working with everyone responsible for the implementation of the government's Road Safety Strategy."
To date in 2017 a total of 133 families, friends and communities have lost a loved one.
World Day of Remembrance hopes to draw the public's attention to the impact of road crashes and the human cost involved.
This year the RSA will be joining forces with members of An Garda Síochána, Local County Councils, Emergency Services and victim support groups to mark the day and remember those who have died on our roads at services which will be held across the country.