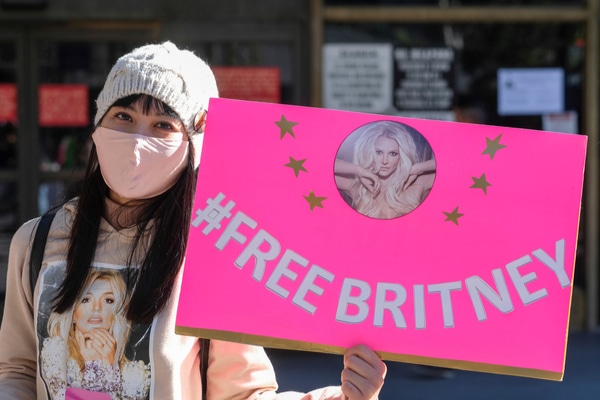 Following the news last week of her father's decision to step down from her conservatorship, Britney Spears has taken the time to thank the #FreeBritney Movement. This movement helped to draw people's attention to the singer's conservatorship, which saw Britney's father Jamie in charge of her business and personal affairs since 2008.
Having called this conservatorship "abusive" back in June when appearing in court, Britney then demanded her father face prosecution for "conservatorship abuse". 
"I'm here to get rid of my dad and charge him for conservatorship abuse". she said. "I want to press charges for abuse on this conservatorship today… all of it". 
Spears also made further claims, including that she had to have blood taken against her will twice a week during her Circus Tour of 2008. She also claimed that she was banned from drinking coffee or allowed to choose what she wanted to eat.
More on this here. 
Spears' original application to have her father removed from the conservatorship had previously been rejected.
"I feel your hearts and you feel mine"
Following this and her father's subsequent decision to step down, Britney Spears paid this special thank you to her supporters and the #FreeBritney Movement via her Twitter account.
"I have no words… because of you guys and your constant resilience in freeing me from my conservatorship… my life is now in that direction", she wrote.
"I cried last night for two hours cause my fans are the best and I know it". 
Spears added in a separate tweet, "I feel your hearts and you feel mine… that much I know is true". 
https://twitter.com/britneyspears/status/1445152001814269966?ref_src=twsrc%5Etfw%7Ctwcamp%5Etweetembed%7Ctwterm%5E1445152001814269966%7Ctwgr%5E%7Ctwcon%5Es1_&ref_url=https%3A%2F%2Fwww.classichits.ie%2Fnews%2Fshowbiz%2Fi-feel-your-hearts-and-you-feel-mine-britney-spears-thanks-freebritney-movement%2F
Back in September, Britney Spears had also thanked her supporters via her old Instagram account before deactivating the page. "Team #FreeBritney you guys f****** kick ass! Love you so much and God bless!", she wrote.
Spears assured fans that she was just taking a break from social media to enjoy her recent engagement to her partner Sam Asghari.
She wrote, "Don't worry folks … just taking a little break from social media to celebrate my engagement!!!! I'll be back soon".