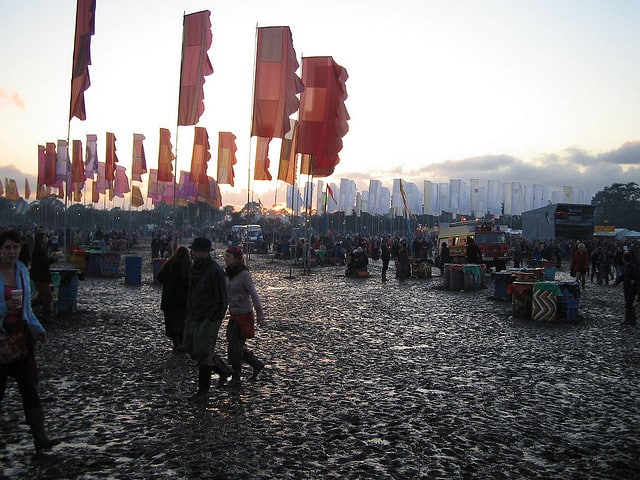 Have you ever wanted to sneak into a music concert? A new documentary shows a guy blagging his way into gigs all over the world.
We've all been there, huddled around The Academy or Vicar St, stuck outside a sold-out show, wishing there was someway we could get in.
No Cameras Allowed is a documentary that literally takes you behind-the-scenes of some of the world's biggest music events.
Filmmaker James Marcus Haney, made a name for himself by sneaking into music festivals with fake credentials disguised as a member of the press. His first time doing so was at Coachella 2010, when he ended up on stage with festival headliner Muse.
Speaking with Noisey, Haney said, "We've done everything. Everything from jumping fences to fake wristbands to posing as security to posing as artists to posing as press to running through truck entrances to going underneath fences."
Haney spent over three years running, jumping, and faking his way into over 50 music festivals and events, including Coachella, Glastonbury, Austin City Limits, SXSW and even the Grammys.
He filmed and took photos of dozens of bands including, Muse, Paul McCartney, U2, Coldplay, Arcade Fire, Foo Fighters and Creedence Clear Water.
"People are expecting a music festival break-in 101, but it's not that. "It's a film that everybody, regardless of your age of musical tastes, can relate to. There are universal points that connect to your core rather than just your musical sensibilities."
During his travels, Haney also befriended the group Mumford and Sons, who provided music for the film's soundtrack.
Watch the trailer for No Cameras Allowed below.