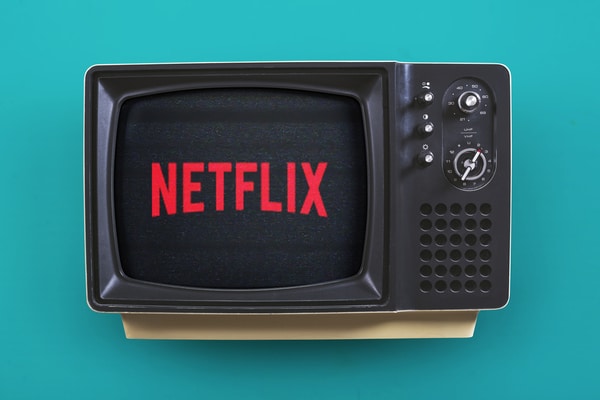 June is hot on our heels, and in anticipation of the bank holiday weekend Netflix have brought us a whole new line up for the entire month.
Between their original series, comedy, film, weekly episodes and documentaries – you won't know what to do with yourself this weekend!
November 13: Attack on Paris (01/06/2018)
Survivors and first responders share tales of horror, kindness and bravery which unfolded in Paris amid the deadly terror attacks of Nov. 13th, 2015.
Years after impregnating his girlfriend, washed-up jock Vince meets his eccentric son Michael and learns about fatherhood, one show tune at a time.
Unsolved: Tupac & Biggie (18/06/2018)
This scripted true crime series chronicles the two major police investigations into the murders of Tupac Shakur and Biggie Smalls.
To expose a government's brazen deceit, one dedicated journalist will risk her career and her life.
When a teen girl disappears from a village near the Ardennes Forest, local police and a concerned teacher begin to uncover a web of unsettling secrets.
FILM
After surviving a bomb attack, two low-level mobsters in Jerusalem change their ways and set about making supplicants' Wailing Wall prayers come true.
Two overworked and underpaid assistants concoct a plan to get their insufferable bosses off their backs by setting them up with each other.
Brain on Fire (22/06/2018)
Struck by a mysterious, mentally devastating illness, a young reporter searches for answers while battling psychosis, catatonia and memory loss.
Kidnapped by an inventor who uses her as a test subject to perfect his robotic AI, a street-smart young woman tries to escape her high-tech prison.
COMEDY
Hannah Gadsby: Nanette (19/06/2018)
Australian comic Hannah Gadsby rejects standard stand-up by pairing punchlines with personal revelations on gender, sexuality and childhood turmoil.
Kamau Bell: Private School Negro (26/06/2018)
Activist and comedian W. Kamau Bell muses on parenting in the Trump era, "free speech" dustups, woke children's TV and his fear of going off the grid.
Jani Dueñas: Grandes fracasos de ayer y hoy  (29/06/2018)
Radio broadcaster, actress and comedian Jani Dueñas brings her acid sense of humor to this stand-up special as she riffs on life's little annoyances.
DOCUMENTARY
The Staircase (08/06/2018)
This documentary series offers a revealing inside look at the high-profile murder case of author Michael Peterson, accused of killing his wife in 2001.
Recovery Boys (29/06/2018)
In the heart of America's opioid epidemic, four men attempt to reinvent their lives and mend broken relationships after years of drug abuse.