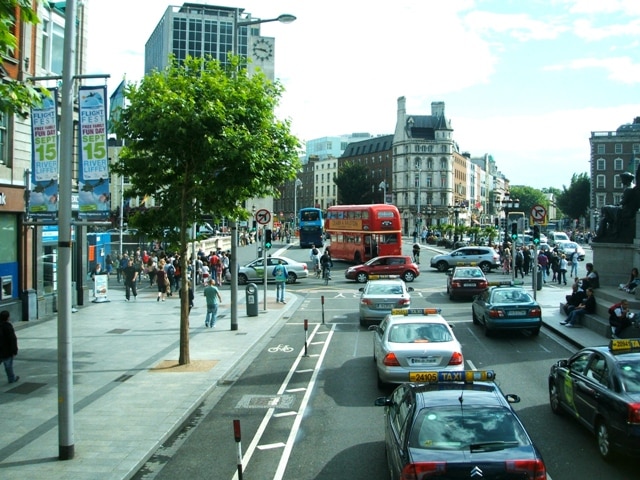 It's been claimed today that traffic congestion in Dublin is costing the economy around €350M every year. Bus commuters say they're facing delays of up to an hour – since the introduction of the new Luas line in December last year – that's despite 17 services been re-routed around College Green to try and deal with the problem.
With longer Luas Trams being rolled out over the coming weeks and months – things look set to worsen. Fianna Fáil will put forward a private members motion in the Dáil tonight which aims to get traffic in the capital moving again.
Fianna Fáil's Dublin Spokesperson, John Lahart TD has said that cyclists, pedestrians, commercial traffic, private motorists and public transport users are all suffering as a consequence of city and suburban congestion.
The motion focuses on the ongoing citywide traffic congestion caused largely by the lack of forward planning to allow for the addition of longer length carriages which are operating on the LUAS Cross City.
He said: "Two months on since the launch of the LUAS Cross City and there are continued delays despite the introduction of longer trams intended to alleviate overcrowding. These longer trams are causing stress for passengers but for motorists also. Yet, this situation was broadly predicted. Commuters are deeply frustrated that it was well warned these difficulties would occur.
"To date, the Minister for Transport, Shane Ross, has ignored his duty to provide safer conditions for all road and transport users.
"There is simply not enough space for LUAS trams, Dublin Bus, motorists, cyclists and pedestrians in and around the city centre. This is subsequently having an adverse impact on the arterial roads in the Capital and causing widespread congestion […]
"Our motion is calling for short and medium term changes to address congestion and to form a sustainable public transport service in Dublin."