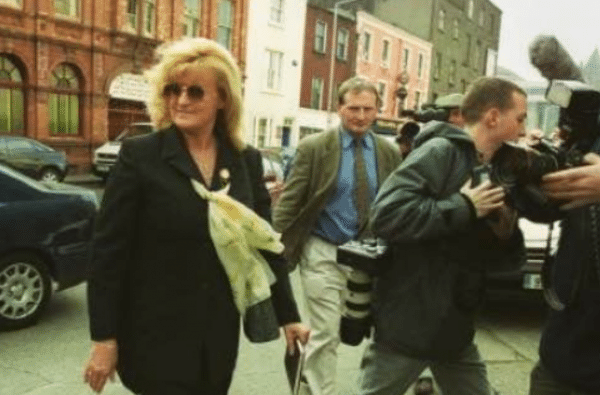 Convicted murderer Catherine Nevin has died at the age of 67. She was serving a life sentence for organising the murder of her husband at their pub in County Wicklow.
The 67-year old was jailed for life in 2000 for paying a hitman to kill her husband Tom who was 54, at Jack White's Inn in Brittas Bay.
Tom Nevin was shot dead in March 1996. Her subsequent trial was one of the most high profile in the history of the state and she became known as the 'Black Widow'.
Her trial captivated the country with allegations that she carried on many affairs behind her husband's back and had also denied three charges of soliciting men, two of them with hardline republican links, to carry out the murder.
During sentencing in 2000,  trial judge Miss Justice Mella Carroll told her: "You had your husband assassinated, and you tried to assassinate his character as well. "I hope his family will take some consolation from this verdict."
She was diagnosed with a brain tumour in 2016, and in September, the infamous murderer was granted full-time temporary release from prison due to an inoperable brain tumour.
She had been bedridden at a south Dublin care home in recent months after her health deteriorated considerably.
Nevin passed away on Monday night. She consistently refused to name the gunman who killed her husband, having plotted the murder in a bid to cash in on his life insurance policy.
The Black Widow maintained that the well-liked publican Tom had been targeted by a random intruder, despite her conviction.
Feature Image: Aiden Crawley