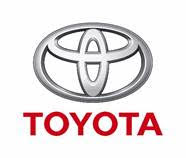 Japanese car giant Toyota is to focus on more environmentally sustainable vehicles, led by self-charging hybrid electric cars, thereby becoming the first mainstream car brand to take immediate action away from diesel, which includes all current and future generation passenger cars.
Toyota's new generation Auris will come with three powertrains, including two Hybrid Electric Vehicles:
1.2L Turbo – 4-cylinder direct injection turbo-charged petrol engine (116 hp)
1.8L HEV Powertrain – 4th generation HEV, same as Prius and Toyota C-HR (122 hp)
2.0L HEV Powertrain – New, more powerful, TNGA 2.0L HEV (180 hp)
Similar to the decision taken in 2016, to introduce Toyota C-HR without a diesel version, the new generation Auris will only be offered with petrol and HEV powertrains.
Strong customer demand for HEV versions on its core models means Toyota will phase out diesel engines from all its passenger cars in 2018.
In 2017, HEVs represented 41% of TME total sales, rising +38% year-on-year to 406,000 units. In contrast, Toyota's diesel mix on passenger cars was less than 10% in 2017.
Toyota will still offer diesel engines in commercial vehicles (Hilux, Proace and Land Cruiser) to meet customer needs.
Johan van Zyl, President and CEO of Toyota Motor Europe commented: "Toyota has been pioneering Hybrid Electric Vehicle (HEV) technology for more than 20 years. For several years, HEV versions have been the dominant powertrain where offered. In our latest new model, the Toyota C-HR, HEVs accounted for 78% of sales last year.
Steve Tormey, CEO of Toyota Ireland said, "I am proud to be in the driver's seat of a company that is willing to make the difficult decision to lead the Irish market out of diesel and help deliver cleaner air quality for our future and that of our children's' children."
Minister for Communications, Climate Action and Environment, Denis Naughten said, "I welcome Toyota's leadership on this. As a country we have no option but to move towards a zero emissions vehicle society to help protect our environment, improve our health and to ensure the next generation doesn't suffer from complacency or inaction now. Climate change requires all of us to make changes and Toyota's initiative will significantly help lead us on our low-carbon journey."