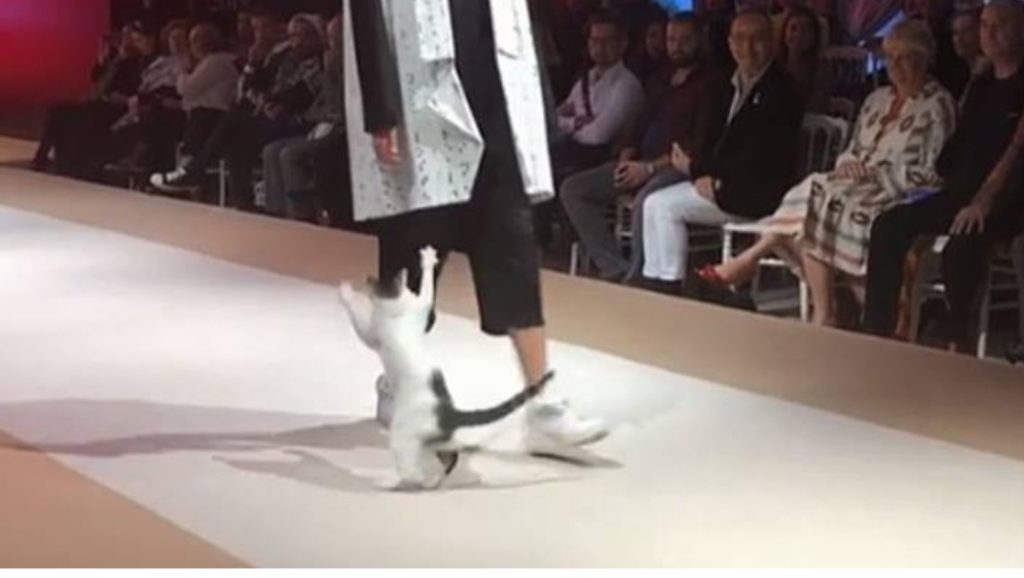 A cat found itself on the er catwalk. According to Dazed, the moggy looked quite at home.
The stunt was not planned and the stray cat somehow found itself accidentally on the runway in the middle of Turkish designer Göksen Hakkı Ali's fashion show.
Haki Ali said that "everybody was in shock," in an interview following the show. After gracing the catwalk out of nowhere, the cat in question lay down for a bit before getting tired of watching the models.
The whiskered fashionista decided to show the other walkers how it is done. Happy with the day's work the feline then walked off.
— Bodega Cats (@Bodegacats_) October 27, 2018