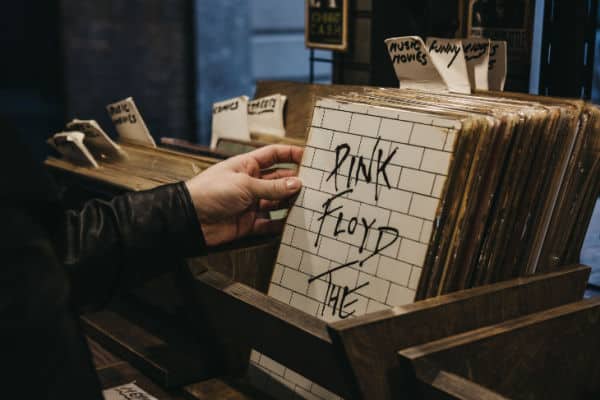 A long lost guitar solo from Pink Floyd album 'Animals' has finally been shared online.
The famous guitar solo was put down by touring guitarist Snowy White for Roger Waters and co for this album.
Up until this point, White's contribution to the track 'Pigs on the Wing' only appeared on the old 8 track edition of this album.
Like most artists using this Stereo 8 system, Pink Floyd faced several problems when releasing this album.
Most tracks were often cut in the middle, as it was not possible adjust the fixed length of the four stereo tracks. While the order of songs had to change in order to accomodate the length of these tracks.
'Pings On A Wing' 
Despite facing these issues, Pink Floyd came up with the innovated plan to split songs into two parts, including 'Dogs', which was split into Part 1 and Part 2.
When it came to 'Pigs on the Wing', the band decided to split this track into two parts, and use them to open and close the standard edition of the album.
Later, Pink Floyd tied these parts together, producing one long song at the begining of the 8 track album, 'Animals'.
See for yourselves below.
"might as well play something"
It was at this point that Pink Floyd asked Snowy White for a guitar solo, which would marry both parts together.
While his solo work can also be heard on the track 'Animals', Snowy White was later asked to join Pink Floyd as touring guitar, before late being put to the test by Roger Waters himself.
"We went back into the control room, and as I'm passing Roger, he said, 'Hey, while you're here, you might as well play something. Why don't you play a solo in the middle of this track?", White explained in an interview last year.
He continued, "As it turns out, that track was 'Pigs on the Wing.' So I said, 'Yeah, alright. No worries,' and I picked up a guitar at random. … I did a quick and quiet sort of run-through, and then Roger said, 'OK, ready?'… 'Yeah, alright,' and then Roger pressed the red button, and started recording".
"I went through the solo, and what you hear is the first take," White continued. "There was no other. I got lucky! I mean with something like that, you never know, and I had no idea what they even wanted. They just let me have at it, and I did it in one cut". 
Speaking of albums, former Pink Floyd rocker Roger Waters has shared a snippet of his reworked 'Dark Side Of The Moon' album, which was first released by the band in 1973.