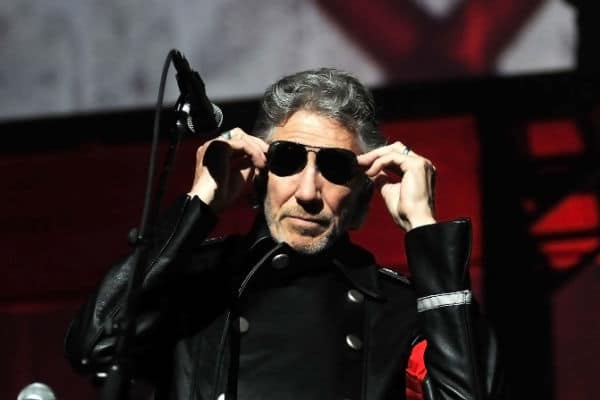 Roger Waters has provided a first snippet of his rework of Pink Floyd album 'The Dark Side Of The Moon'. 
March 1 marked the album's 50th anniversary, and Waters had previously revealed that a reworking of this album has been in the works for months.
The musician had added that the entire album would be rerecorded "from scratch". 
"not a replacement"
Offering fans a sneak preview of this rework, Roger Waters also shared a 52 second video of him listening to a reworked version of "Us And Them" in the studio.
Alongside the clip, Waters also released a lengthy statement, where he insisted that "it's not a replacement for the original which, obviously, is irreplaceable".
"But it is a way for the seventy nine year old man to look back across the intervening fifty years into the eyes of the twenty nine year old and say, to quote a poem of mine about my Father, "We did our best, we kept his trust, our Dad would have been proud of us", Waters continued.
"And also it is a way for me to honor a recording that Nick and Rick and Dave and I have every right to be very proud of". 
Waters also added that the reworks would be a chance to "re-address the political and emotional message of the whole album" and that the record is "now in the process of finishing the final mix".
Check out this clip below.
The album will be re-recorded without any involvement from former bandmates Nick Mason or David Gilmour.
Roger Waters was also asked in a previous interview about possible backlash from former colleagues over these reworks.
"I wrote 'The Dark Side of the Moon'. Let's get rid of all this 'we' [crap]! Of course we were a band, there were four of us, we all contributed, but it's my project and I wrote it. So… blah!", he replied.
More on this from Nova here.
On top of this, Roger Waters' upcoming show in Frankfurt, Germany was cancelled, amid allegations that he holds anti semetic views.