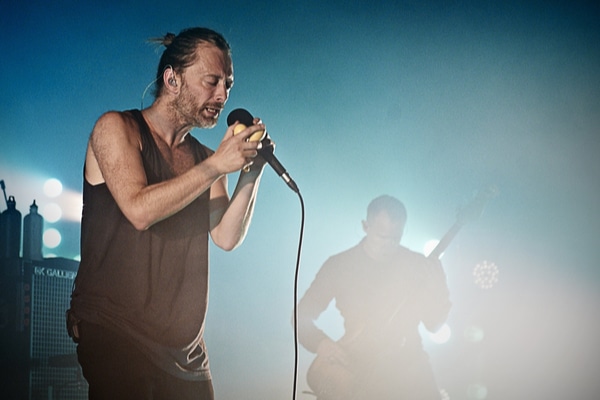 Thom Yorke has shared a new track '5.17' which has been written for the sixth and final season of 'Peaky Blinders'. 
It was also reported that this will not be the only track Yorke has contributed to the hit series, starring Cillian Murphy.
'5.17' is said to be followed up with another track written by Yorke which is titled 'That's How Horses Are' which is set to arrive on April 2.
Check it out below.
Peaky Director "Over the moon" With Yorke
Along with this release, Peaky Blinders director Anthony Byrne was quick to praise for the contribution to the series' music from Yorke and Radiohead bandmate Johnny Greenwood.
"Thom Yorke and Johnny Greenwood contributed some original stuff", Byrne told NME.
"I'm over the moon about all of that", he continued. "The music has always been really important historically, and I was really keen to bring a dramatic score into it. We're using that much more in this season. It's a much heavier season so the score is taking things in a very different direction". 
"It's always about Tommy [Shelby] and his headspace. That's what I keep going back to".
Speaking of Radiohead, their side project The Smile led by Yorke, shared a new teaser clip last week, which seemed to indicate that new music is on the horizon.
Having already released new singles, "You Will Never Work In Television Again", and "The Smoke", The Smile will embark on a live tour this Summer.
They will begin this tour in Zagreb on May 16, before hitting Vienna, Berlin, Prague, Oslo, Amsterdam and Stockholm.
The end of May will also see the band perform at Camden's Roundhouse for two nights. They will perform in Edinburgh's Usher Hall on June 1 and Manchester's Albert Hall the following day. More on this report from Nova here.
Last November, actor Benedict Cumberbatch had described starring in a Yorke led Radiohead biopic as "weird".