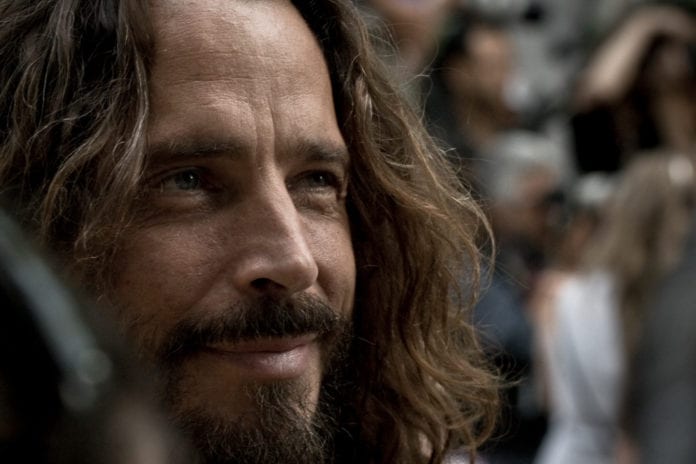 Lead singer of Soundgarden and later Audioslave, Chris Cornell has sadly passed away, aged just 52.
In a statement to the Associated Press, his representative, Brian Bumbery, said Cornell died on Wednesday night in Detroit.
The statement says his death was 'sudden and unexpected' and his wife and family were shocked.
Cornell performed a show hours before he died. He was in the middle of a sold-out US tour, with six dates left remaining before its finish on May 27.
Born in Seattle, Cornell was known for his role as one of the architects of the 1990s grunge movement. He formed Soundgarden in 1984. Along with Alice in Chains, Nirvana, and Pearl Jam, Soundgarden became one of the most successful bands from Seattle's emerging grunge scene at the time.
He 2001 he joined supergroup Audioslave. They were searching for a vocalist and producer Rick Rubin played the Soundgarden song 'Slaves & Bulldozers' for the band members. They were blown away by Cornell's near four octave range. At the time, Cornell was writing material for second solo album, but decided to shelve that and pursue the opportunity to work with Tom Morello, Tim Commerford and Brad Wilk.
As a solo artist he has released four studio albums. Cornell received a Golden Globe Award nomination for his song 'The Keeper' which appeared in the film Machine Gun Preacher and also co-wrote and performed the theme song to the James Bond film Casino Royale (2006), 'You Know My Name'.
The statement from his representative today added that the family would be working with a medical examiner to determine the cause and asked for privacy.
Photo Credit: Josh Jensen