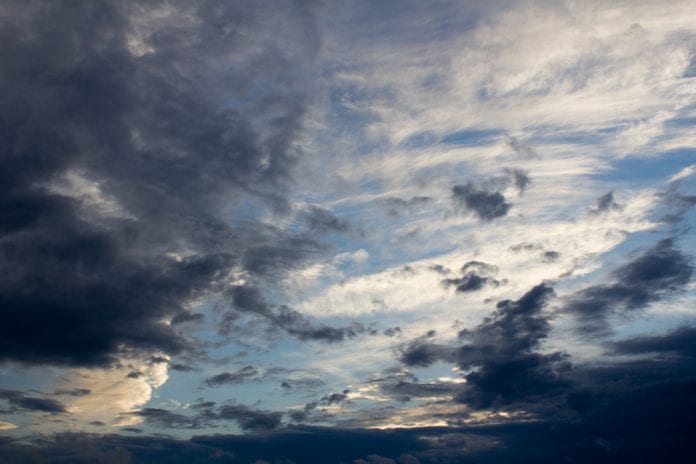 Lucky number seven could brighten someone's stormy weekend as Lotto jackpot rolls to a whopping €7 million!!
The country is recovering from Storm Ophelia, and Storm Brian is on the way – but a lucky Lotto player may be battling a gale force seven wind on Saturday, October 21st  if they strike lucky and win the mega Lotto jackpot worth €7 million!
The number seven is considered universally a lucky number and the National Lottery said today it is battening down its hatches in the hope there is a winner of tomorrow night's life-changing €7 million jackpot.
A National Lottery spokesperson said: "Our research tells us that the number seven can be lucky for some. The 7th son of a 7th son is considered lucky here in Ireland for example! And the Japanese celebrate the seventh day after a baby's birth. We hope this weekend seven will prove lucky for one of our players too."
And this month retired football legend David Beckham revealed a new tattoo of the word seven on his finger. Seven was the famous sportsman's shirt number when he shot to fame playing for Manchester United and England and is the middle name of his daughter Harper Seven.
In relation to the number seven there are also:
Seven Wonders of the World
Seven seas
The earth has seven layers
There are seven notes on a musical scale
Seven colours of the rainbow
The magnificent seven
Buddhists believe in seven reincarnations, and
The seven dwarfs!
You can be in with a chance to win a magic €7 million tomorrow night by playing in store, online atlottery.ie or through the National Lottery App.
Meanwhile, a lucky Louth man has collected a tidy €45,119 he won after matching five numbers and the bonus on the Lotto draw on Wednesday 13th September. He attributed his stroke of luck to his late father.
He said: "When my father passed away six years ago I thought I'd carry the torch of his numbers. He chose his numbers based on his children's birth dates. I'm delighted with the win. It's like he is watching down on me".
Our winner usually checks his tickets the day after every draw but he had this winning ticket sitting in the ashtray of his car, where he keeps his Lotto tickets, for weeks and it was only when he was putting a new one in weeks later, when he thought he's check the old one. He purchased the ticket in the Applegreen M1 Lusk garage which is off the Southbound M1 Motorway in Dublin.
Approximately 30 cent in every €1 spent on National Lottery games go back to Good Causes in the areas of sport, youth, health, welfare, education, arts and heritage. In total more than €5 Billion has been raised for Good Causes since the National Lottery was established 30 years ago.