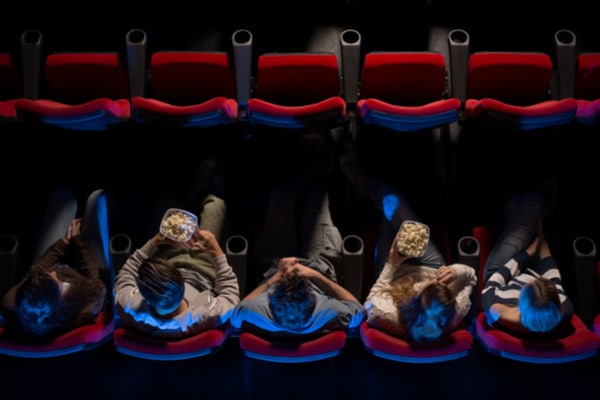 There's a Cinema Festival coming to Dublin this week and we're totally on board with the news. The festival runs from May 10th – 20th.
The annual Cinemagic Film and Television Festival for Young People returns to Dublin and its jam-packed with 100 events and diverse creative opportunities to inspire and motivate young people.
It's an award winning charity festival that embraces the magic of film, television and digital technologies to educate, motivate and inspire young people and counts among their patrons; Saoirse Ronan, Liam Neeson, Pierce Brosnan, Colin Farrell and Dermot O'Leary to name just a few.
The festival features guests from the world of film and television including and it's a pretty amazing line up across the board.
Award winning actress and Cinemagic patron Saoirse Ronan will be on hand, while the new wave of Irish filmakes is represented with Aoife McArdle and Frank Berry.
Animation will also be under the microscope with exciting events and screenings which will feature the award-winning studios Cartoon Saloon and Aardman Animations.
A series of film screenings and talks will also take place, offering advice and top tips for young people with an interest in a career in film or about to enter the industry.
An amazing weekend not to be missed – make sure you check it out.