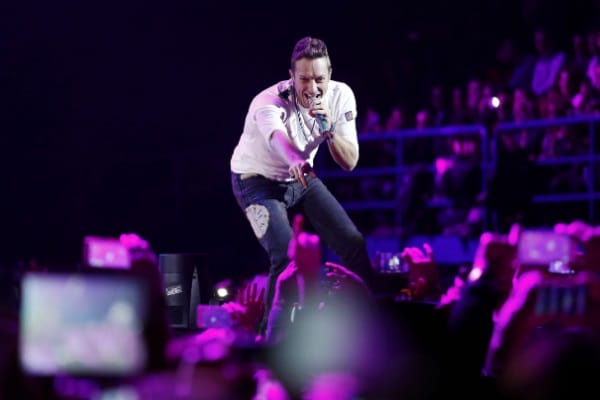 Would you like to listen to the article instead of reading it?
Coldplay have launched a countersuit against their former manager Dave Holmes, over touring costs.
This comes after Holmes who managed the band from 2005 until last year, filed a lawsuit against his former employers alleging "unpaid commission" from two not-yet released albums.
According to reports, Holmes was seeking £10 million in damages.
Coldplay Countersue
This lawsuit has been rejected by Coldplay, who have since filed a countersuit against Mr Holmes for £14 million.
In the suit, the band have claimed that Holmes allowed tour costs to skyrocket, as well as using his relationship with the band to secure loans from promoter Live Nation.
Such loans reportedly amount to £24.6 million, according to this countersuit.
"To the best of (our) knowledge… Mr Holmes used monies obtained by the loan agreements to fund a property development venture in or around Vancouver, Canada", Coldplay claimed in legal documents.
"It is to be inferred that Mr Holmes was only able to acquire loans totalling $30m at a fixed annual interest rate of 2.72 percent from Live Nation by virtue of his position as Coldplay's manager".
Mr Holmes has also been accused of failing to supervise the touring budget properly.
The documents also refer to Mr Holmes purchasing expensive equipment, not fit for its purpose.
Such equipment includes 16 bespoke pylons which cost £9 million ($11 million) and were found to be unusable, and a £7.9 million ($9.7 million) video screen too big to bring on tour.
A spokesperson on Mr Holmes' behalf has released this statement.
"Coldplay know they are in trouble with their defence", they said.
"Accusing Dave Holmes of non-existent ethical lapses and other made-up misconduct will not deflect from the real issue at hand – Coldplay had a contract with Dave, they are refusing to honour it and they need to pay Dave what they owe him".
Coldplay comprise of frontman Chris Martin, drummer Will Champion, guitarist Jonny Buckland, and bassist Guy Berryman.
They are also under a new management team of Phil Harvey, Mandi Frost, and Arlene Moon, who had all worked with Holmes for years.