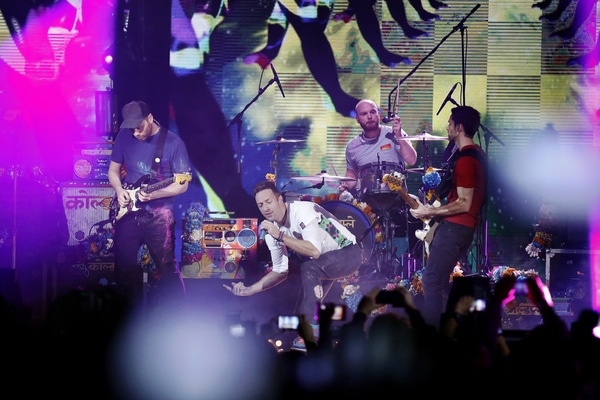 Music of Spheres hitmakers, Coldplay paid tribute to Alive rockers, Pearl Jam, while performing in the band's hometown of Seattle. A rendition of Vitalogy hit, Nothingman found its way into the band's track list during a recent concert.
Taking the chance to play something different at their gig in the Climate Pledge Arena, Chris and the gang played out the '94 hit to locals. Before Coldplay performed the number, a nostalgic Martin said, "because we're here in Seattle, we wanted to pay tribute to one of the bands that we fell in love with when we were just young teenagers in the '90s."
"This is a 44-year-old man remembering how much he fell in love with Pearl Jam in 1991. And if you told that kid he would be here singing this song, that kid would've said 'Are you sure that's a good idea?' And I would've said 'Maybe not!' But we're doing it!"
As the track is a cover version of Pearl Jam's hit, fans had been urged not to upload footage to YouTube. However, you can check out a YouTube video at the bottom of this page and hear Coldplay's rendition! Martin also joked that the cover was not Adele covering Make You Feel My Love, as it is more for his admiration of the Seattle rockers.
It was a night of spontaneity for the band as Coldplay drummer, Will Champion had come down to play piano. Martin joined in on acoustic guitar, revealing that he had only learned how to play the song 25 minutes beforehand. As a huge fan of Peral Jam, Martin said, "If Eddie ever hears this, I love you man, thank you for being so kind to our band".
The Coldplay frontman once covered the track with PJ frontman, Eddie Vedder, at the 2018 Global Citizen Live festival.
https://www.youtube.com/watch?v=_T51C57obXc