Dublin is to appoint a Night Mayor to help "create a pro-social environment" the city post pandemic and PJ Gallagher wants the job… maybe!
Dublin City Council have unanimously adopted the emergency motion which aims to introduce ambitious measures to re-energise the city.
Lord Mayor Hazel Chu told PJ & Jim on Morning Glory that the motion includes the introduction of a Night Mayor, who will work to support the nighttime economy in the capital, as well as the further pedestrianisation of city centre streets.
The night mayor will help pubs, clubs and other nightlife businesses in Dublin to recover from Covid-19 closures.
The motion, put forward by the Fine Gael group, also makes provisions for additional bins, portaloos, outdoor dining spaces and outdoor spaces for events.
Cities across Europe, including London, Manchester, Amsterdam, Prague and Mannheim, have night mayors or night czars to promote night-time culture and ensure the night-time economy booms.
In 2016, concerns over London's nightlife scene led the mayor's office appointing a 'night czar'. The post is held by Amy Lamé, who's "tasked with ensuring London thrives as a 24-hour city" by "championing" the city's nightlife.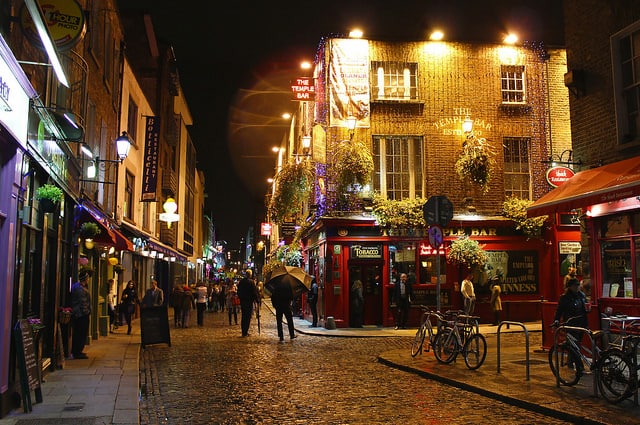 Fine Gael councillor Colm O'Rourke said a Night Mayor is needed to ensure the night-time economy recovers after the coronavirus crisis.
He said: "The steps should be taken now to ensure that role is in place, particularly for a post-pandemic as Dublin needs a dedicated mayor to deal with the night-time social scene in Dublin city.
"Covid-19 has changed everything, including our night-time scene, so it has never been as important for a Night Mayor to be in place to advocate for cultural activities in the city and to be an essential liaison with An Garda Síochána to improve the safety of the city.
"The city of Dublin deserves ambitious plans to make sure it is known as a city of good vibes for many years to come, and somewhere people regard as a pleasure to live, work, shop or socialise in.
"If we do not, the economy of Dublin could be seriously impacted."