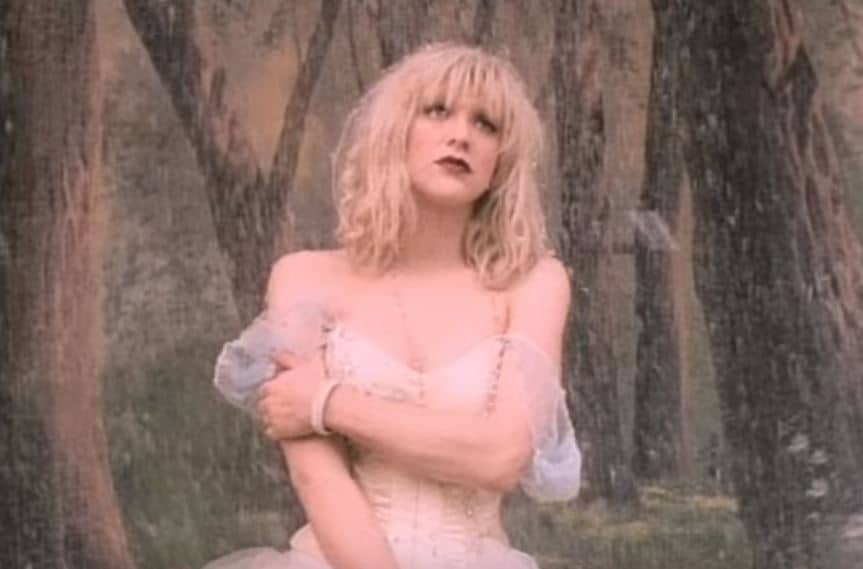 Nova reported last week that Frances Bean Cobain had been fighting and lost a two year legal case against her ex-husband Isaiah Silva. That was over the acoustic guitar her father used on Nirvana's MTV Unplugged back in 1993. The guitar is now in Silva's possession.
Last year Frances Cobain attempted to legally obtain the rare 1959 Martin D-18E guitar back from Silva but was unsuccessful. Silva is suing Courtney Love for trying to get the guitar back by the alleged offences of kidnapping, assault, burglary, and attempted murder.
Now, according to Billboard, new gruesome details have surfaced regarding the reported allegations. While Frances Cobain and Silva attempted to settle their divorce amicably, Love and her cohorts became obsessed with ownership of the guitar. Most notably, Love's business manager and so-called 'rottweiler' Sam Lutfi, pictured below.
The article maintains that Love, Lutfi, Ross Butler (star of 13 Reasons Why) and a chauffeur named Yan Yukhtman allegedly hacked into Silva's iMessage account and sent out messages 'making it appear Silva was despondent and on a mental precipice contemplating suicide.'
This was reportedly part of a plan to commit a home invasion, kidnap Silva, murder him, make it appear to be a suicide and recover the guitar. As well as this, they wanted to remove him from claims to the couple's house, another house they had acquired for Silva's daughter Arlo and her mother and any spousal support.
Silva reported the suspicious behaviour to the Los Angeles Police, noting, in relation to the suit, that it follows 'a disturbingly similar pattern and course of conduct to the modus operandi of Lutfi' in various other harassment cases. Things worsen, as Lutfi and Love allegedly began threatening Silva's friends, family and band mates in an attempt to turn them against Silva.
Billboard also reported that a source close to the family said, 'Frances and the family are prepared to fight with a fury of unprecedented legal force and they will prevail.'
Benny doing his thing during my selfie pic.twitter.com/aD1YlaZ6gm

— Sam Lutfi (@SamLutfi) January 27, 2016