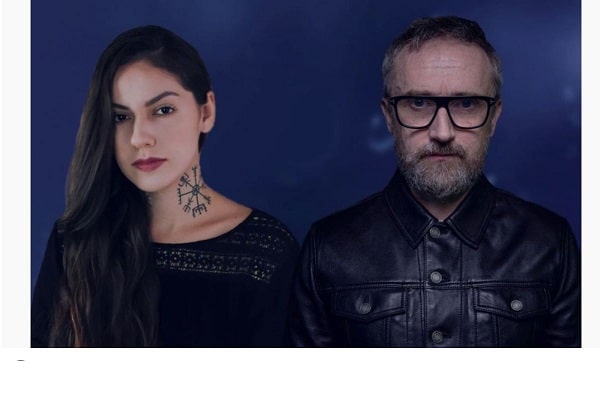 Noel Horgan has joined forces with Brazilian singer Mell Peck to form music duo The Puro. The pair have already released a brand new single called, 'Prison'. 
Horgan and Peck had first hinted at a collaboration on New Year's Day, when they shared a lyric video for a track called, 'With Keys' (Com Chaves). 
"We didn't make any big announcements, like 'Here it is!'", the Cranberries guitarist said. "I tried hard to keep away from reading reactions. The Puro was undertaken for the music that both Mell and I like. So, if you like it, that's great. There's lots more!".
Check out 'Prison' below.
This new track is centered around the soaring vocals of Mell Peck, along with Horgan's unique approach to guitar and keyboard.
"so excited"
Speaking on their collaboration, Mell Peck has revealed that Noel Horgan got in touch with her regarding a potential collaboration, having discovered her talents on YouTube.
"Noel searched online to see who I was and that's when it all began", Peck said.
"We met and started talking and we came up with the idea of composing together. Noel sent me one of his songs so I could write the lyrics. I was so excited that I composed and recorded the song in two days. Since then, we have never stopped and the ideas are always coming up. I've always felt that we had something in common". 
Noel Horgan, who has worked on several collaborations, and a HBO documentary, has claimed that he has taken the "lessons learned" from other projects, and applied them to this collaboration with Peck.
"I think the sound is a happy medium of me meets what I have learned in these projects", Horgan explained.
"During the lockdowns I went back and listened to a lot of music I grew up with, remembering how great it was. I think there are hints of all of that in our combined sound as well". 
Noel Horgan also revealed that this latest music is very much in keeping with the musical style of the late Cranberries singer Dolores O'Riordan.
"My style of writing has not changed dramatically since the early days of our first album", he said. "If Dolores was still with us today this would be very much in the style of a song I would compose. Mell has the pure vocal ability and sound that Cranberries fans associate with us". 
Last September, the Cranberries also marked the late singer's 50th birthday by releasing a special music playlist. 
Noel Horgan spoke about the album in further detail here.