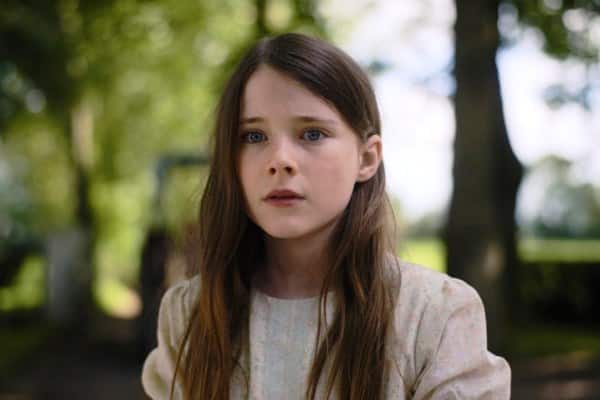 The hugely acclaimed Irish language film An Cailín Ciúin has been put forward for next year's Academy Awards.
It was selected to be Ireland's entry in the Best International Feature Film category for the Oscars.
The film directed by Colm Bairéad became the first movie as Gaeilge to win the Best Film award at the IFTAs.
Bairéad's debut directorial turn is a coming of age drama set in rural Ireland in the early 1980s and an language screen adaptation of Claire Keegan's short story Foster, which won a major jury award at this year's Generation sidebar at Berlin Film Festival.
There are considerable emotions and harsh realities with a dysfunctional family ground down by poverty; a girl starved of love and attention and a grieving couple suffering in silence.
Although she says nothing eight-year old Cáit absorbs all the tensions at home where she is mostly ignored by her older sisters, gambling father and pregnant mother and left to go hungry and unwashed to school where she struggles with lessons.
An unexpected day out with her father culminates in a visit to a farm where she horrified to be left with Eibhlin and Sean Kinsella.
Cáit gradually blossoms in Eibhlin's tender care and her being there seems to have a beneficial all round as she learns the ways of the farm with Sean who buys her new frocks and choc ices.
The glorious cinematography of Kate McKulloch is also highly rated by many reviewers of the film.