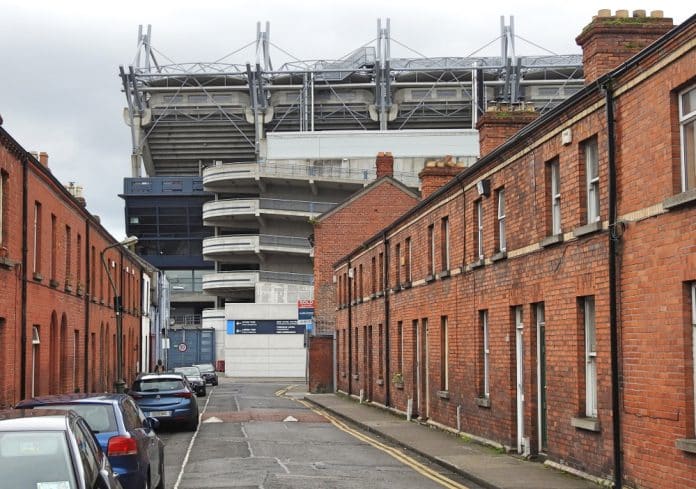 Ukrainian refugees will be housed in Croke Park for the next eleven days amid the ongoing  accommodation crisis. Full catering and 24-hour security will be provided for anyone affected.
140 Ukrainian refugees will stay at the stadium, with space for eating and leisure. They will sleep in the stadium executive suites, which are normally reserved for corporate hospitality.
The short-term arrangement until January 18th is restricted by upcoming match fixtures.
The numbers Ireland attempts to accommodate has increased tenfold in the last year, with the vast, vast of those being Ukrainians fleeing the ongoing conflict in their war-torn home.
Since Russia's invasion last February, over 60,000 Ukrainians have moved help while the the State struggles less than adequately to find appropriate accommodation for many of them.
Late last year, former Taoiseach Micheal Martin described the arrival of so many refugees in Ireland as an "enormous challenge" and said the State could not guarantee them housing.
"We have to tell people who might come here from Ukraine or come here from other parts of the world seeking asylum that we have now reached the point where we can no longer guarantee accommodation for everyone who arrives here – and that's the truth."