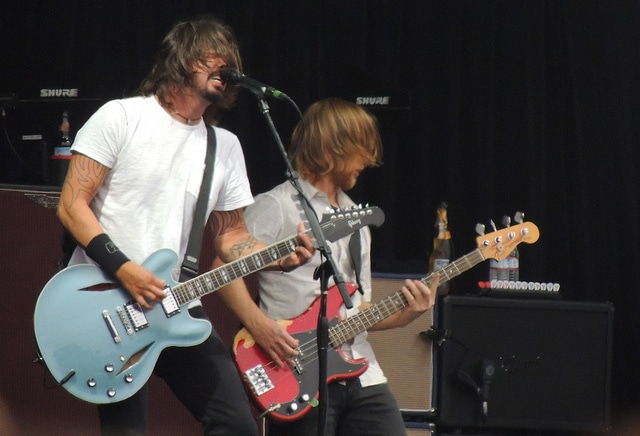 According to recent reports, Dave Grohl attempted to save a legendary New York studio from closing down. Grohl made an attempt to keep The Magic Shop studio in New York open.
The studio which is located in the trendy downtown Manhattan district of SoHo, was where some of the biggest names in rock have recorded down through the years, including Foo Fighters.
Grohl offered to buy the studio from the property landlord after a year-long rent dispute. His bid was rejected however by the building's co-op board and the studio is set to close on March 16th.
The studio which has been open for 28 years has been used by artists such as Lou Reed, Norah Jones and David Bowie, who recorded his last two albums The Next Day and Blackstar there. 
Founder of the Magic Shop Steve Rosenthal spoke about the recent closure of the studio saying "As the city becomes more of a corporate and condo island, some of us wish for a better balance between money and art, between progress and preservation, and we hope that one day we will see a reversal of the destruction of conscience and community we are witnessing."
The Magic Shop was also featured on the Foo Fighters album and documentary Sonic Highways, with the band recording the disc's closing track, 'I Am A River', there. The recording session in New York was also featured on the final episode of the show.
Photo Credit: Daneil Hartwig