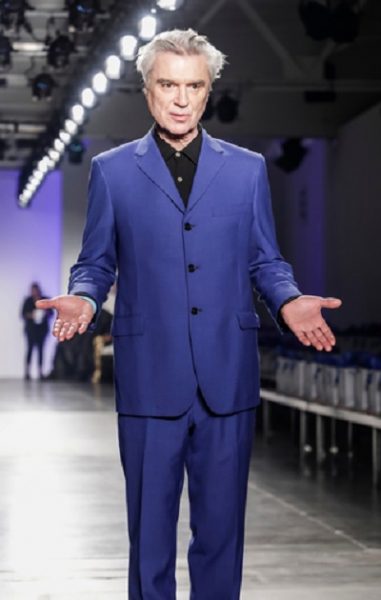 Former Talking Heads singer, David Byrne, has admitted that he has not read his former bandmate, Chris Frantz's memoir. The 68 year-old said "I knew that if I read it I would get asked about it. So, I've avoided it."
Byrne, instead, spent his time during lockdown teaching himself new recipes and going on socially distanced bike rides. "The demand for bikes has rocketed here and the poor shops can't get the parts", the singer said.
Frantz's book Remain In Love is the story of the band, his marriage to Tina Weymouth, and their relations with Byrne. The drummer discussed what it was like to marry Tina, and how it was to work with someone of Byrne's nature.
Chris met David at the Rhode Island School of Design, where he also met his wife, Tina. David "had a full Rasputin beard, cut his hair very short by himself, wore second-hand clothes and rarely spoke to anyone."
Together, the three wrote a song, 'Psycho Killer', which, in 1977, would become the group's first hit. Frantz wrote the lyrics to 'Warning Sign', which would appear on the group's second album, 'More Songs About Buildings and Food'. Byrne was initially given sole credit to the writing and Chris jokes: "It appears that he had forgotten that I wrote those words…"
Frantz was later credited on future pressings. Frantz alleges that Byrne was generally slow to recognise the contributions of his bandmates.
(David) "couldn't acknowledge where he stopped and other people began. The more successful Talking Heads became, the more cold and dyspeptic David became".
The band broke up in 1991, and have only played together once since, for their induction into the Rock & Roll Hall Of Fame in 2002.