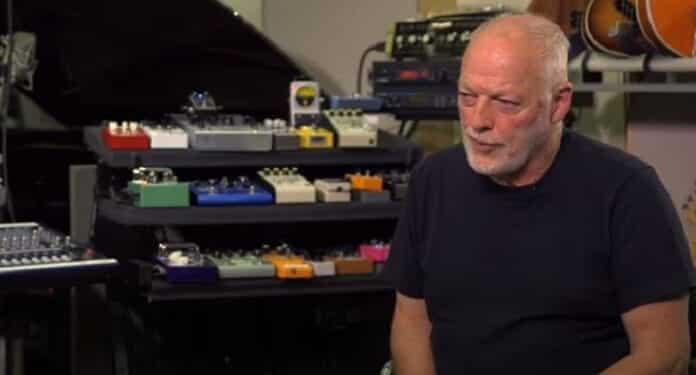 David Gilmour has ruled out any Pink Floyd reunion as he has said he "absolutely" doesn't want to perform any stadium concerts again and is enjoying his freedom.
In an interview with Guitar Player Magazine he said:
"It has run its course, we are done. I'm all for Roger (Waters) doing whatever he wants to do and enjoying himself."
"But I absolutely don't want to go back. I don't want to go and play stadiums. I'm free to do exactly what I want to do and how I want to do it."
Pink Floyd drummer Nick Mason has said previously that he is ready for a reunion but also told fans to not hold their breath.
"I think the problem is Roger doesn't really respect David. He feels that writing is everything, and that guitar playing and the singing are something that, I won't say anyone can do, but that everything should be judged on the writing rather than the playing."
Mason also cited David Gilmour's decision to carry on without Roger Waters in the 80s as another source of friction between the two.
"I think it rankles with Roger that he made a sort of error in a way that he left the band assuming that without him it would fold."
Mason added "it's a constant irritation, really, that he's still going back to it. I'm hesitant to get too stuck into this one, just because it's between the two of them rather than me."
"I actually get along with both of them, and I think it's really disappointing that these rather elderly gentlemen are still at loggerheads."
Waters had previously made an attempt to reconcile with the band.
In a video posted on his Youtube channel, he said:
"About a year ago, I convened a sort of Camp David for the surviving members of Pink Floyd at a hotel at an airport in London, where I proposed all kinds of measures to get past this awful impasse that we have and the predicament we find ourselves in."
"It bore no fruit, I'm sorry to say, but one of the things I asked for, I suggested that because whoever the 30 million of you are who subscribe to the web page, you do so because of the body of work the five of us created: That's Syd (Barrett), me, Rick (Wright), Nick and David over a number of years."
He added "and in consequence, it seems to me that it would be fair and correct if we should have equal access to you all and share our projects."
"David thinks he owns it. I think he thinks that because I left the band in 1985, that he owns Pink Floyd, that he is Pink Floyd and I'm irrelevant and I should just keep my mouth shut."
Elsewhere in the video, Waters thanked fans for their positive reaction to a version of the Pink Floyd classic 'Mother' he recorded during lockdown and revealed why it wasn't available on Pink Floyd's official website.
"It does bring up the question of why is this video not available on a website that calls itself the Pink Floyd website?"
"Well, the answer to that is because nothing from me is on the website. I am banned by David Gilmour from the website."
Meanwhile, Pink Floyd have confirmed the release of the Live at Knebworth 1990 album. For more information, check out Radio Nova's report here.