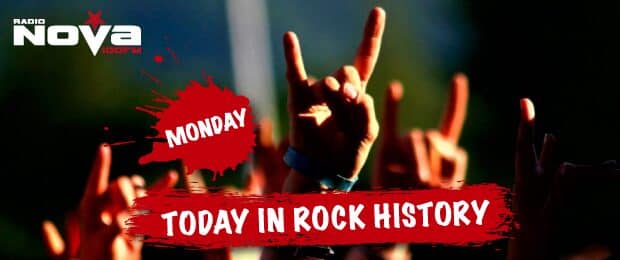 It's important to know your rock history, here at Radio NOVA we bring you ten rock stories from the sixties, seventies, eighties, nineties and the noughties.
On this day in rock history: February 16th.
1964: The Beatles appeared on 'The Ed Sullivan Show' for the second time, performing 'She Loves You' and 'I Want To Hold Your Hand'.
1968: The mayor of Detroit announces that today is "Aretha Franklin Day."
1971: The Rolling Stones are sued by a member of the Hell's Angels for invasion of privacy, after the band released the concert documentary film 'Gimme Shelter'.
1972: Shirley Watt, the wife of the Rolling Stones' drummer Charlie Watt, was taken into custody after she verbally abused and assaulted an airport customs officer.
1974: Bob Dylan went to number one in the States with the album Planet Waves (originally titled Ceremonies Of The Horsemen)
1984: Jerry Lee Lewis is arrested for tax evasion, a charge he was later cleared of.
1985: Bruce Springsteen releases his seventh LP Born In The USA, it goes on to be the singer's best selling album.
1991: The Simpsons track 'Do The Bartman', co-written by Michael Jackson, goes to number one in the UK.
2005: Rock-rapper Kid Rock was was arrested in Nashville, he was suspected of assaulting a DJ at a strip club.
2005: After The Sun and the Sunday Times accused Yusuf Islam (Cat Stevens) of being a involved in terrorism, they print retractions and apologise to the singer for "false and highly defamatory allegations". He donates the damages from the court case to victims of the Tsunami.