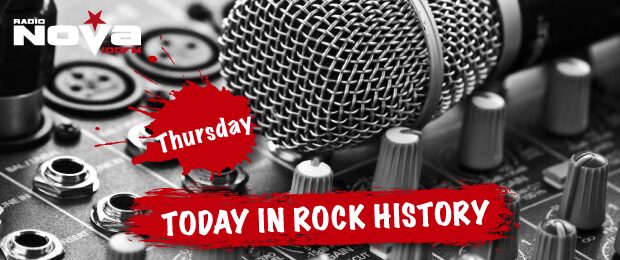 It's important to know your rock history, here at Radio NOVA we bring you ten rock stories from the sixties, seventies, eighties, nineties and the noughties.
On this day in rock history: March 19th.
1962: Bob Dylan put out his first album, the self-titled debut featured mainly folk covers and two tracks written by Dylan.
1964: British Prime Minister Harold Wilson gave the Beatles an award for 'Show Business Personalities of 1963', he was the inspiration for their song 'Taxman'.
1965: A British tailor magazine pleaded with the Rolling Stones to start wearing ties with their shirts, to try and revive the popularity of the tie.
1971: T-Rex went to number one with the track 'Hot Love'.
1974: The famous psychedelic sixties rock band Jefferson Airplane changed their name to Jefferson Starship.
1982: Musician Randy Rhoads died in a plane crash, he was a hugely influential guitarist that worked with Ozzy Osbourne.
1988: Michael Jackson began his dream of building a real life version of Peter Pan's home, which would be named Neverland ranch.
1996: The Beatles put out Anthology 2, the second of a three part series. It featured several rare tracks and alternative takes from songs off the Magical Mystery Tour and Sgt Pepper's.
1999: Bruce Springsteen and The E Street Band performed a hometown gig in New Jersey.
2001: At the 16th Rock & Roll Hall of Fame ceremony, the Rolling Stones' guitarist Keith Richards inducted pianist Johnnie Johnson and guitarist James Burton.