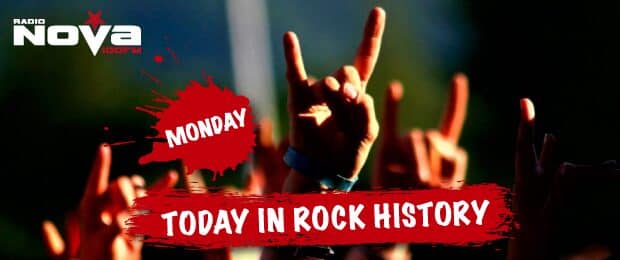 It's important to know your rock history, here at Radio NOVA we bring you ten rock stories from the sixties, seventies, eighties, nineties and the noughties.
On this day in rock history: November 17th.
1963: John Weightman the Headmaster of a Surrey Grammar School, banned all pupils from having Beatle haircuts saying, "this ridiculous style brings out the worst in boys physically. It makes them look like morons."
1966: The Beach Boys were at number 1 on the UK singles chart with 'Good Vibrations.'
1967: Davy Jones of the Monkees opens a boutique called Zilch I, named after a Monkees song, in New York's Greenwich Village.
1971: Slade were at number on the UK singles chart with 'Coz I Luv You'. The misspelt song titles became a trademark for the band.
1978: During Bob Dylan's show at the San Diego Sports Arena, an audience member throws a silver Christian cross onstage, which the singer picks up and pockets.
1990 : While speeding without a helmet, David Crosby (Crosby, Stills, Nash & Young) crashes his Harley-Davidson motorcycle in Los Angeles, breaking his shoulder, left leg, and ankle.
1991, Stone Roses drummer Reni appeared in court on a charge of obstruction and was fined £50. He alleged that police beat him up after his arrest.
2003: After collapsing on stage during a concert in London, Meat Loaf is rushed to a nearby hospital with what a publicist terms "exhaustion due to a prolonged viral infection" but what is actually an irregular heartbeat requiring emergency surgery.
2007: The Eagles were at number 1 on the US album chart with Long Road Out Of Eden, the band's seventh studio album and first since 1979.
2010: Patti Smith won the National Book Award for her memoir 'Just Kids'.